A Majestic Pirate-themed Boat Trip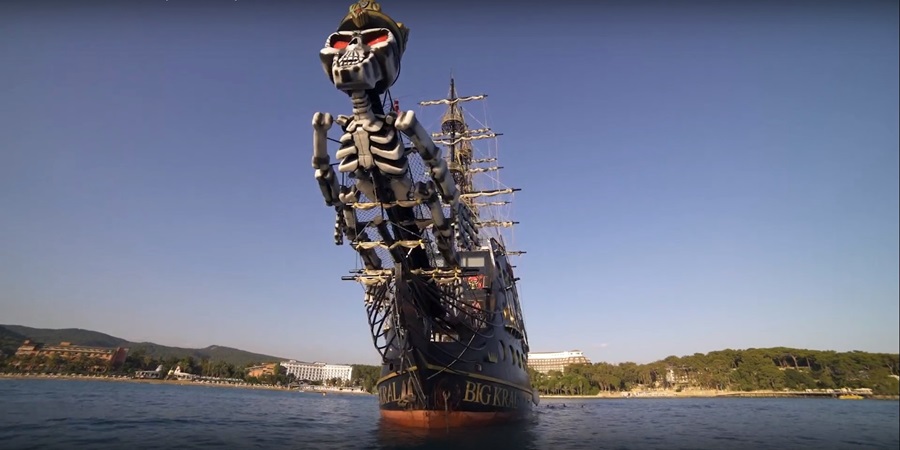 The boat trip will be on Big Kral which is the most favored luxurious ship in Side region with the most diligent and devoted crew. The boat has a capacity of 400 people. There is a large restaurant, a disco for foam party, bars, a sufficient number of loungers, and modern toilets on the boat. The exterior of the ship is inspired by the pirate theme and it makes you feel like you are in the real world of pirates. The good part is that this pirate-themed ship has only merrymaking and no plundering.
Delicious Food and Drinks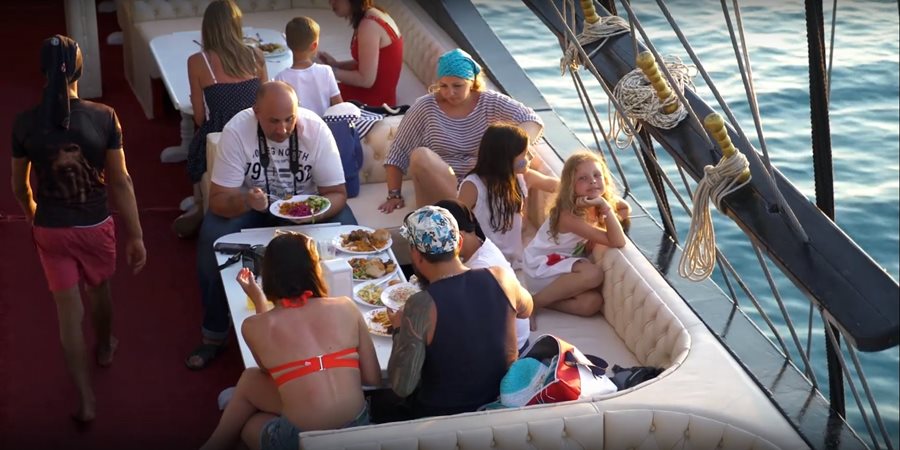 Since the tour is inclusive of many services including an open buffet, you will get to have an unlimited supply of food. You can also have unlimited beer and wine or soft drinks for your family and friends all day long.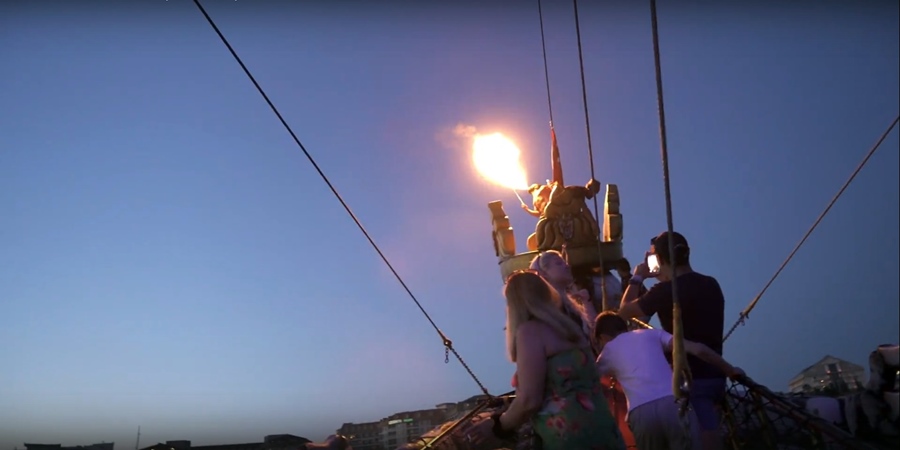 Well, what is a boat trip on Big Kral without some amazing merrymaking? The entertainer team makes sure that you get to have a great time on board with activities and competitions along the trip. You can enjoy the enthralling fireworks display and fire dances. There is a foam party at the disco of the ship too where you get to dance your heart out.
Side Sunset Boat Trip Is Kids Friendly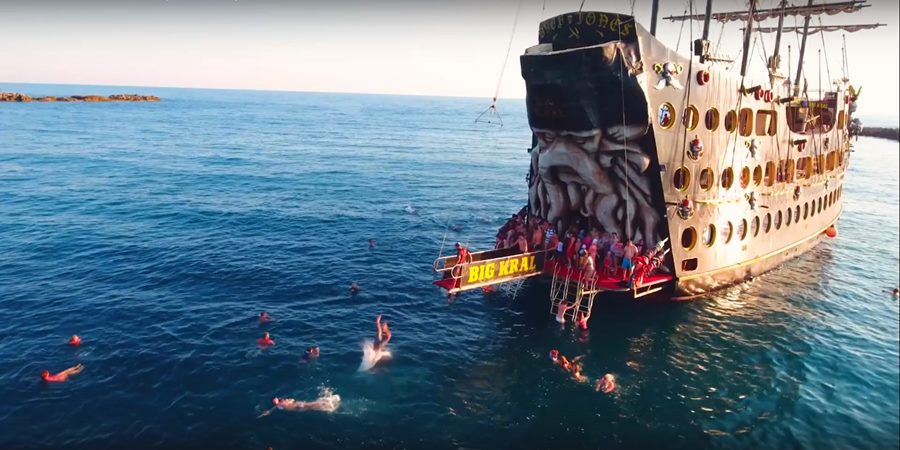 You don't need to worry about your kids while you are enjoying the sunset and beautiful sights of Side, sipping your drinks, or dipping in the waters of the Mediterranean Sea. Our professional entertainer team will give fun time to your kids with face painting and loads of kids activities onboard.