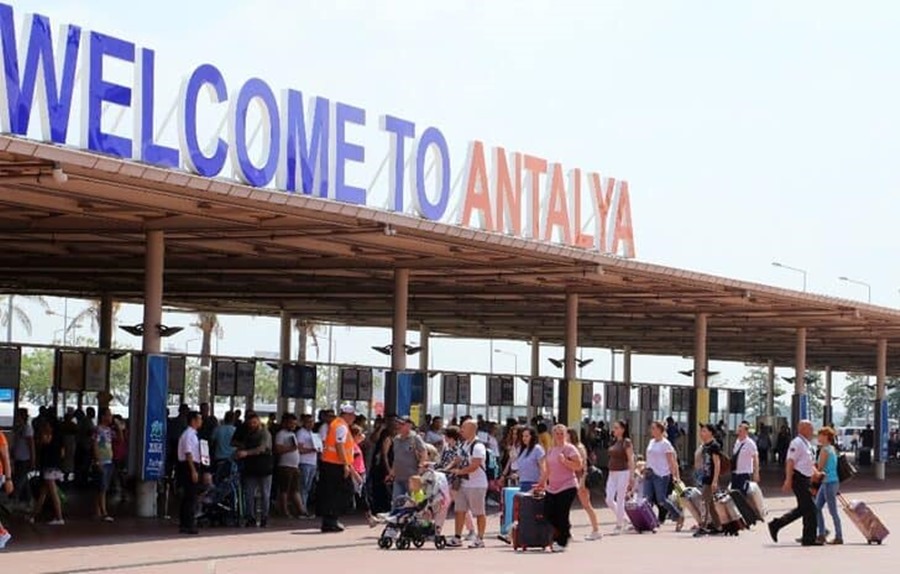 The closest airport to the beautiful resort town of Side is the Antalya Airport (AYT). The distance to airport from Side town centre is about 65 km. From Antalya to Side, you can find many possible transportation options. But nothing could be better than a private airport transfer. Additionally, after your holiday in Side, private airport transfer to Antalya Airport seems to be the wise choice. There are many obvious reasons for booking a private airport transfer such as it is safe, affordable and highly comfortable.
Side Airport Transfer Price 34 £
Free Baby Seat
Full Travel Insurance
English Speaking & Professional Drivers
Pay on the Transfer Day
Always On time Service
Instant Ticketing
24/7 Transfer Service
1 Free Refreshment
%100 Customer Satisfaction
No Extra Payments
No Hidden Charges
Free Wi-Fi
We offer you a safe and comfortable transfer to Side from Antalya Airport (AYT) or vice versa. Our fleet consists of Mercedes Vito and Sprinter minibuses. We charge per vehicle not per person. The price of a private airport transfer by 6 seated Mercedes Vito minibus is 34 £ and transfer by 13 seated Mercedes Sprinter minibus is 45 £. You don't have to make a downpayment if you book with us a private Side Airport Transfer. Booking a transfer with us will help you to avoid all the fuss of finding and paying for a taxi or a public transport. Moreover, you will enjoy a safe, comfortable, reliable and professional airport transfer service in Side.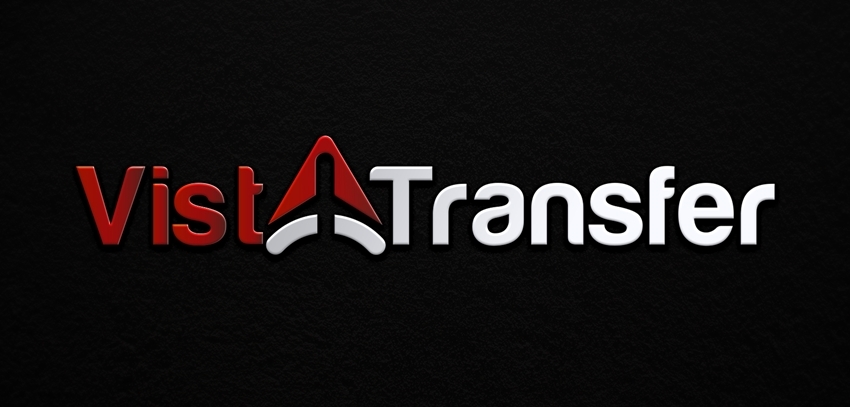 Book Your Airport Transfer Easily Now !
You can use our new booking platform for your airport transfers to all accommodations between Antalya and Alanya. Our new platform VISTA TRANSFER is easy to use and user friendly. In our new platform, there are also airport transfer options to/from other major airports in Turkey.
Why Choose Us?
There are many advantages to book a private airport transfer with us. Here are some of them:

After a long journey, you will be glad when our professional driver is on time to get you and your luggage. There will be no need to stand outside the airport and wait for the public transport or a taxi-driver. Our flat rates further ensure that you can enjoy professional and valuable service at affordable prices. We also assure you that there will be no extra payment or hidden charges for your private transfer.

If you want to stop in between and just get something to drink or eat on your way then you can. Our driver can give short stops whenever you wish along the transfer.

Our fleets are fully air-conditioned and safe vehicles which are highly comfortable as well. We only use new models of Mercedes Vito and Sprinters in our fleet.

For our guests' convenience, we have provided you with the option of paying the fee on the transfer day. There will be no prior payments and prerequisites demanded from our clients. You can simply book your airport transfer and pay on the day you wish to travel.

Our transfer service is available to all the hotels and resorts of Side and beyond. Wherever you stay in Turkish riviera between Antalya and Alanya, your exclusive private airport transfer is one click away.

Travelling with babies can be really challenging. We care for your travel journey and will make sure that you and your family are safe and comfortable during the airport transfer. For babies and kids, we offer baby seats free of cost to our guests.

Our drivers are highly professional in nature. They are highly fluent in the English language to avoid any communication barriers. Our trained drivers will cater to all the possible needs that you might ask for during your route. They are also well-equipped with the latest gadgets for GPS maps and locations.

Whether your arrival or return time is at daytime or nighttime, don't worry about the transportation because we have got you covered. Our service is available 24/7 for our valuable guests.

Our always on time drivers will ensure that you have a professional transfer experience. There is a free WIFI service available on our fleets as well, so you can get connected with your family and friends while travelling. There is also a free refreshment for each of our guest.

Perhaps you have a special occasion in your mind. You want to surprise your beloved one with a small party at your arrival or return journey. You just tell us what you dream of. We can provide roses, balloons, even a bottle of champagne and make your special day unforgettable. We can also arrange a city tour for you so you can see the charms of Side on your very first day.
Choose us and enjoy the most professional airport transfer service in Side where your comfort comes first. Let us welcome you so you can have an enjoyable holiday with no worries about transport at all.
Perhaps you prefer to stay at our website to book your transfer instead of using our new platform. In that case, you can fill in the form below to book your private airport transfer. Our representatives will contact with you to make the necessary arrangements.