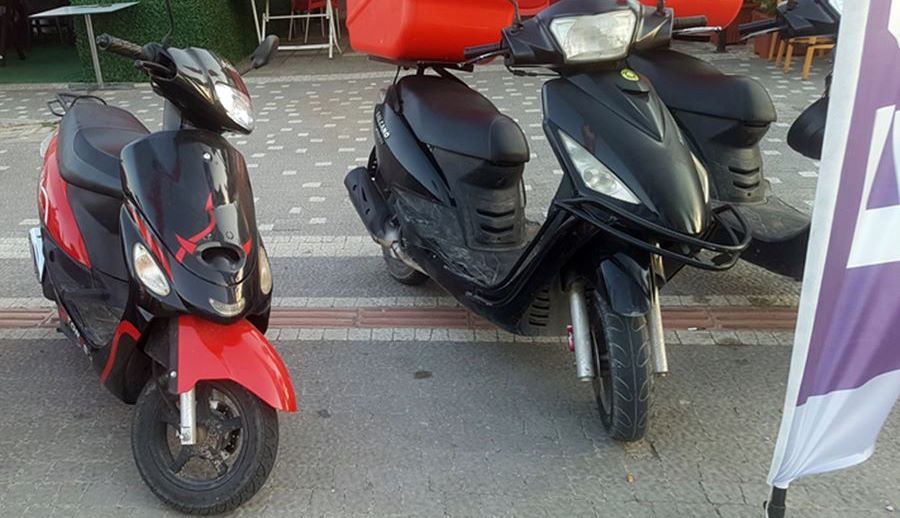 You can rent a scooter and explore Side on your own. It would be a homely experience and fun to ride scooters in and countryside of Side.
Our scooters have 50 cc engines. Scooter rental in Side is 30 € a day. After you make your booking, we visit you at your hotel for the paperworks. We accept the rental payment in cash and then we deliver your scooter. Minimum Scooter rental is for one day and the rental period starts after you take your scooter.

Third Party Insurance
24 Hours Assistance
Local Taxes
V.A.T %18
Helmet
Fuel
Optional HTW (Headlights, Tires and Windscreen) Insurance
Traffic Fines
Gps And Other Accessories
What license do you need to have to Rent a Scooter in Side?
You need to have a valid driving license to hire a scooter in Side. Having any license of classes "A, A1, A2, B1" is sufficient to ride a scooter in Turkey.
How old should you be to Rent a Scooter in Side?
You must be 18 and over to ride a scooter in Side.
What is the cost of Renting a Scooter in Side?
Scooter rental cost in Side is 30 Euros, 35 Dollars, or 27 Pounds a day.
If you have any questions related to scooter rental, please feel free to contact us
Please fill in the online reservation form below