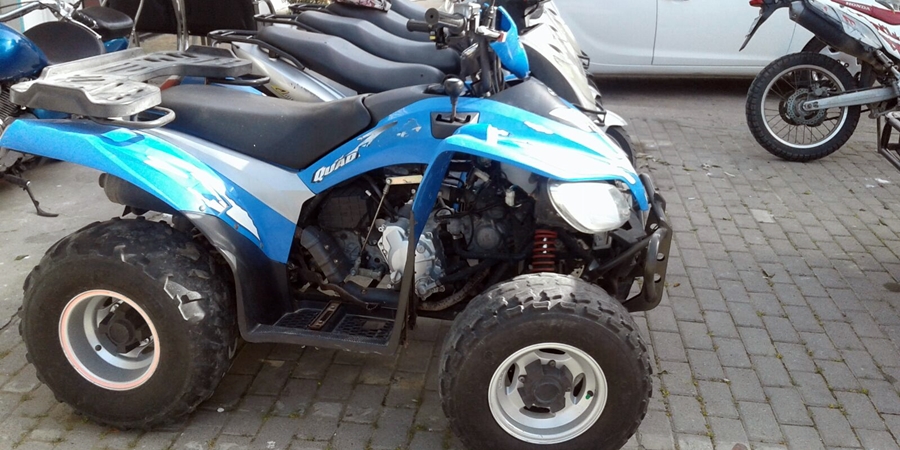 You can rent quad bike in Side and explore this beautiful holiday resort on your own. Riding a quad bike is fun; you can ride these metal horses singly or in twos.
Our quad bikes or atvs have 250 cc strong engines. They have automatic transmission. There are trunks at the back, so you can put your belongings while traveling. Quad bike rental in Side is 50 € a day. You make your booking online via Whatsapp or through the reservation form. We contact you and bring your quad to your hotel. After completing the paperwork and payment, we deliver your bike. Riding quad bikes freely on the roads, paths, and magnificent nature of Side will be an extraordinary experience for you on your holiday.

Automatic Drive
Third Party Insurance
24 Hours Assistance
Local Taxes
V.A.T %18
Fuel
Optional HTW (Headlights, Tires, and Windscreen) Insurance
Traffic Fines
Gps And Other Accessories
Rent 450 cc Quad Bike in Side
Alternatively, you can choose to rent a 450 cc quad and thus maximize your quad driving pleasure while exploring Side. These quads have powerful 450 cc engines and can carry two people comfortably. These quads are bigger compared to 250 ccs and have a 4×4 Automatic Drive. 450 cc Quad bike rental in Side is 80 € a day. Riding these beasts will be the highlight of your holiday in Side.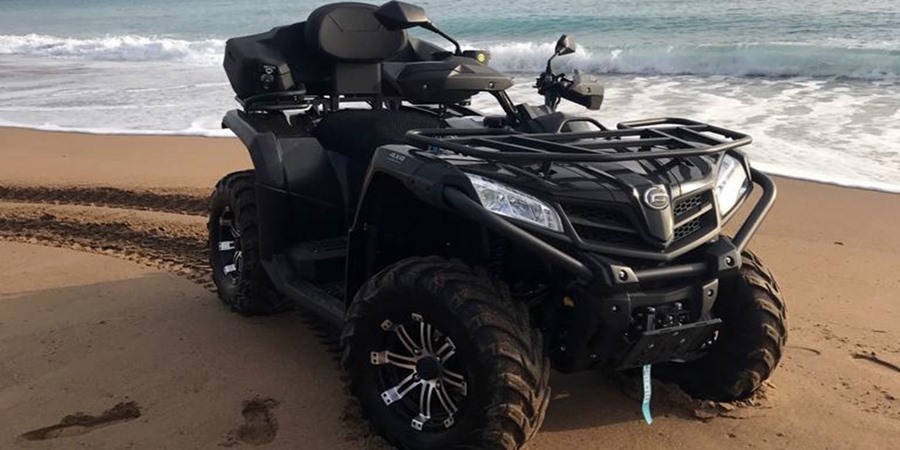 What do you need to rent an ATV in Side?
You need to possess a valid driving license to hire a quad bike in Side. License class "B" is accepted to ride a quad bike as a driver in Turkey.
What age is required to ride a Quad Bike in Side?
You must be 18 and over to ride a quad bike in Side.
How much do you have to pay to Rent Quad Bike in Side?
250 cc Quad Bike rental in Side is 50 Euros, 60 Dollars, or 45 Pounds a day. 450 cc quad bike rental is 80 Euros, 90 dollars, or 70 pounds a day.
Which payment methods are accepted?
You can pay in cash or by credit card at the time of delivery.
What time shall I receive the bike and give it back for daily rental?
For daily rentals, the standard delivery time for quads is 10:00 a.m. and the rental ends at 6:00 p.m. However, it is also possible to rent a quad for 24 hours. If you want to rent a quad for 24 hours, the extra rental fee is 20 euros. If you rent a quad for more than one day, you can keep the bike overnight.
Where shall I park my quad at night if I book more than one day?
Most of the hotels in the Side area have parking lots inside the hotels. They let the guests park their vehicles. You don't need to worry about the safety of your quad at night. Side is known to be one of the safest resort towns in Europe. It has a very low crime rate. Additionally, all the quads have tracking systems. The company can track the route and location of the vehicles.
Is it possible to hire quad bikes hourly?
Yes, hourly rental is available. One hour rental fee for 250 cc quads is 25 euros, whereas, for 450 cc quads, it is 40 euros.
If you have any questions related to quad bike rental, please feel free to contact us
Please fill in the online reservation form below