Information About Big Kral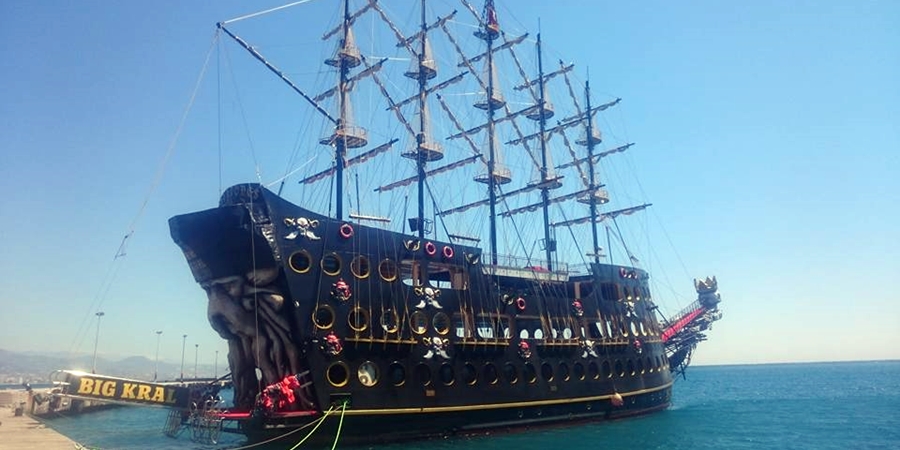 Big Kral Pirate Ship is one of the largest, most luxurious and comfortable cruise ships in Antalya region with a capacity of 400 passengers and a crew of 30, 3 of which are captains. It has 4 decks and there are enough loungers for sunbathing on the highest floor for everyone on board. There are 3 separate bars full of local and import alcoholic and soft drinks in this magnificient ship. It has a large restaurant and a disco for foam party. Seats, loungers, and furniture on the ship are of highest quality. All of the crew will be at your service in a friendly and smiling manner throughout the whole trip.
What Is Included In Big Kral Boat Trip?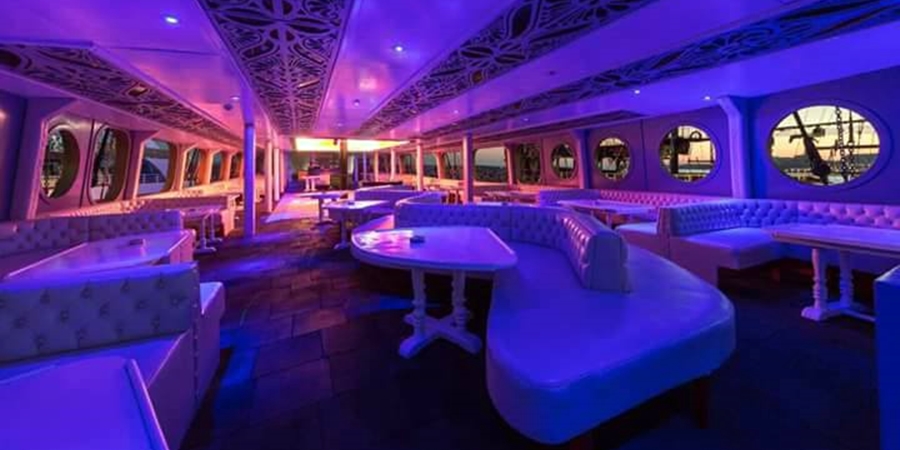 The lunch is open buffet and you will be able to choose meals from a wide selection unlimitedly. You and your family can also have unlimited soft drinks or beer and wine during the trip. Beside food and drinks, pick-up and drop-off service from and to your hotel and the entertainer team shows all day long with face painting to the kids are included in the tour fee. Finally, a full insurance is included in the tour fee for your safety. Please note that alcoholic drinks except beer and wine and your personal expenses such as professional photography service, souveniers or snacks from the bar are not included in the price.
Big Kral Pirate Ship Side Boat Trip Is Kids Friendly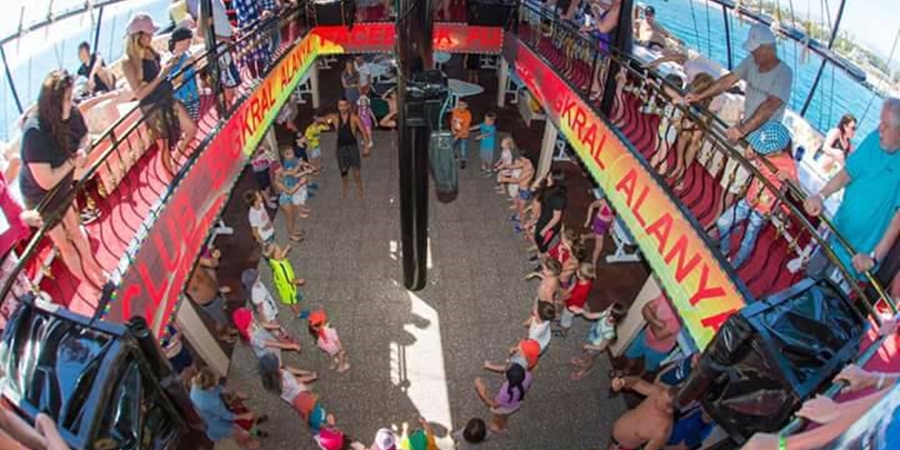 Big Kral Pirate Ship is well known with its professional entertainer team. There are lots of activities for kids during the trip. While you are swimming, dipping, sunbathing, enjoying the scenery or sipping your drink, you don't have to worry about your kids, because our team takes care of them. Beside fun activities, our crew will also do face painting and deliver pirate bandanas to all kids on board. We are pretty sure that especially your kids will love this trip.
Alanya Harbor And Alanya Town Centre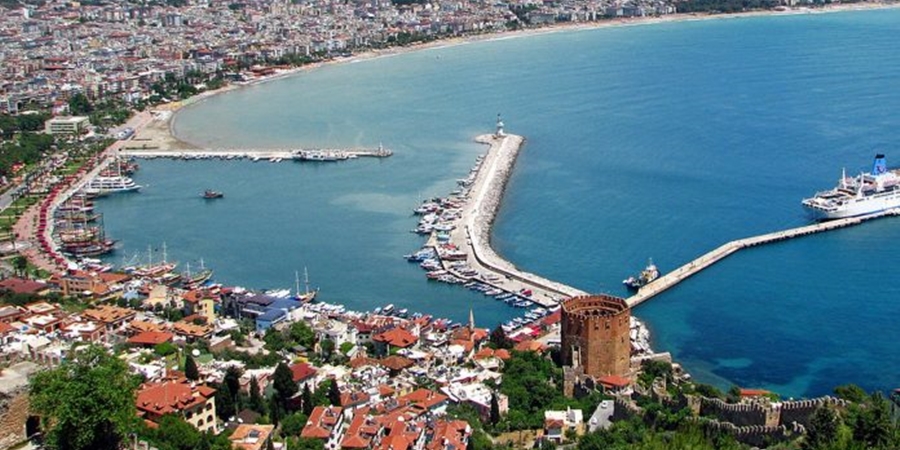 Big Kral will anchor in Alanya harbor and you will have an hour and a half free time here. You may want to explore Alanya in this free time and see the charms of Alanya like Kızılkule (Red Castle), Shipyards, Alanya Castle and Damlataş Cave. Maybe, you would like to do shopping in Alanya town centre or enjoy the nice scenery in a cafeteria by the sea. We recommend you to wear comfortable clothes and shoes and bring your sun cream with you. Lastly, don't forget to bring your cameras to capture the beautiful views and fun moments you have throughout the trip.