Salda Lake - Turkish Maldives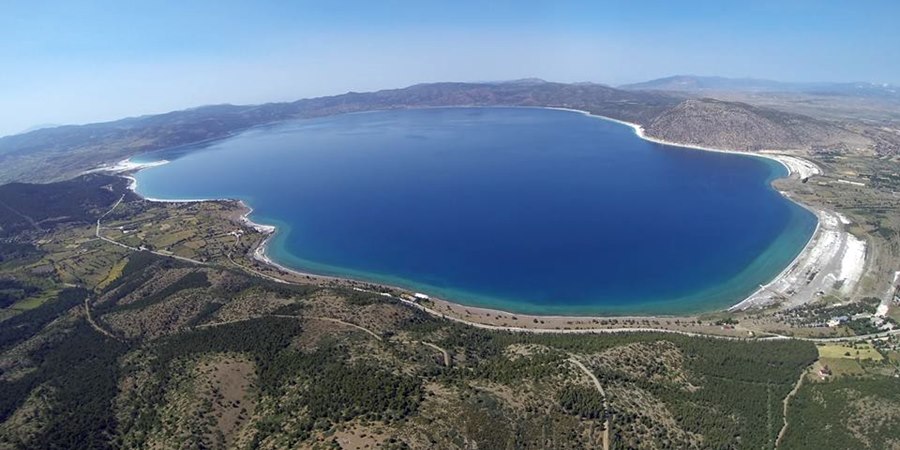 Salda Lake is an isolated lake on the road from Side to Pamukkale. This little-known corner of paradise is reminiscent of the Maldives with its magnificent landscapes. The lake has lovely turquoise waters surrounded by beautiful white sand dunes. It seems almost unexplored and is one of the cleanest lakes in the world. The hydromagnesite mineral mixture in water makes it ideal for the treatment of many skin-related problems and is beneficial for your hair as well.
Pamukkale Travertines and Hierapolis Ancient City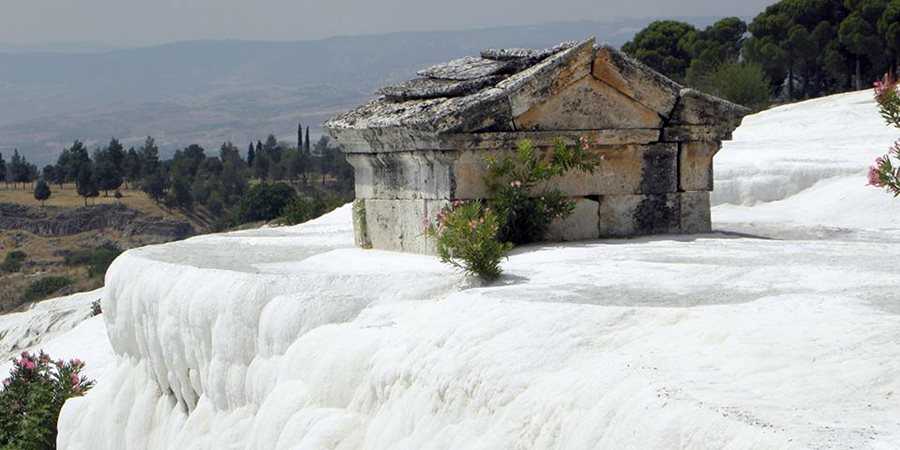 UNESCO officially declared Pamukkale a World Heritage Site in 1988. Pamukkale's creamy white travertines are the reason why it is referred to as Turkey's "Cotton Castle". They are natural steps of calcium carbonate which have an ancient and raw mystical charm to them. You will love walking on the travertines and swimming in the hot spring pools there. The Ancient City of Hierapolis is a wonderful place to see as well since it has remnants of the Pergamon Kingdom present there 2000 years ago. You can have an insight into the lifestyles of ancient people while visiting their pools, roads, houses and temples here.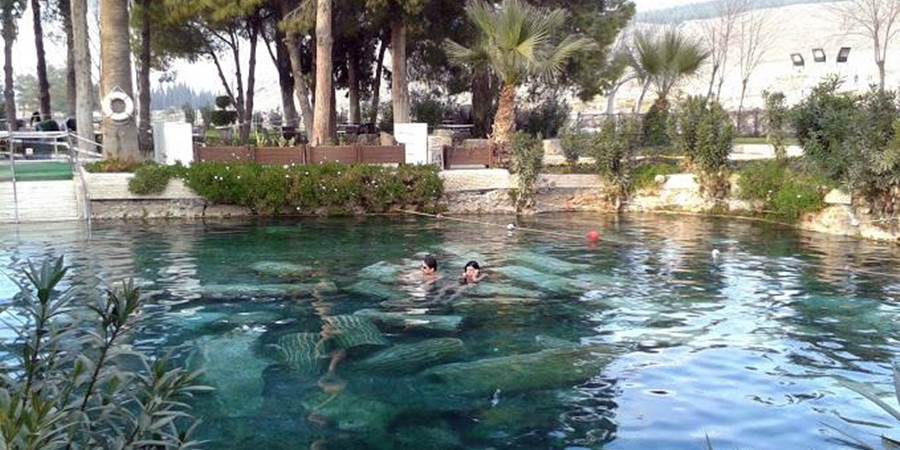 Cleopatra's Pool or in other words Ancient Pool of Pamukkale is one of the most exotic attractions in Pamukkale since it has healing and soothing thermal waters of the best temperature (37 degree Celsius). The pool has very clean water and you can easily see columns and archaelogical remains from Roman period at the bottom of it. It is well known that famous Egyptian queen, Cleopatra was very fond of this pool and she frequently visited this site. So, why not treat yourself with the same treatment as Egyptian royalty?
Our Guides And Tour Services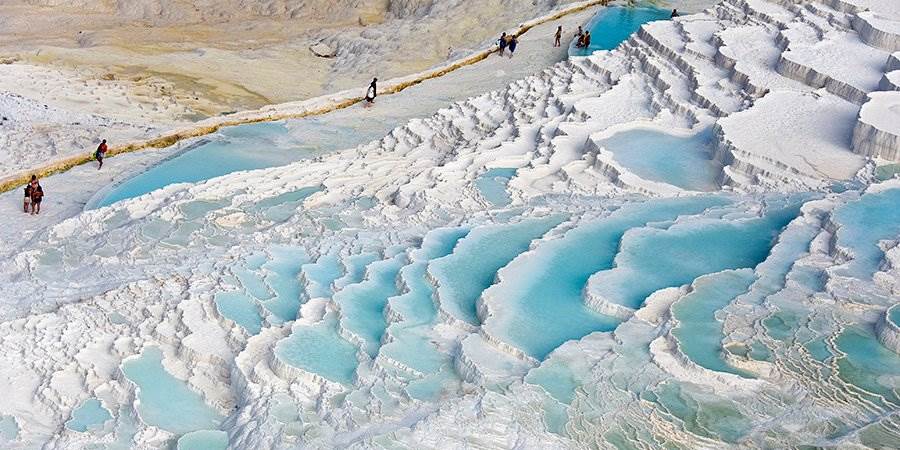 Our guides specialize in Russian, Turkish and English languages and they will guide you in the language most suitable for you. This excursion is free for kids aged 4 and under, and half price for children aged 5 - 12. In addition, children under the age of 8 can enter Pamukkale without paying an entrance fee. Kids aged 9 to 12 pay Pamukkale entrance fee. Please check the inclusions and exclusions of the tour.