The Water Park Facilities in Land Of Legends Theme Park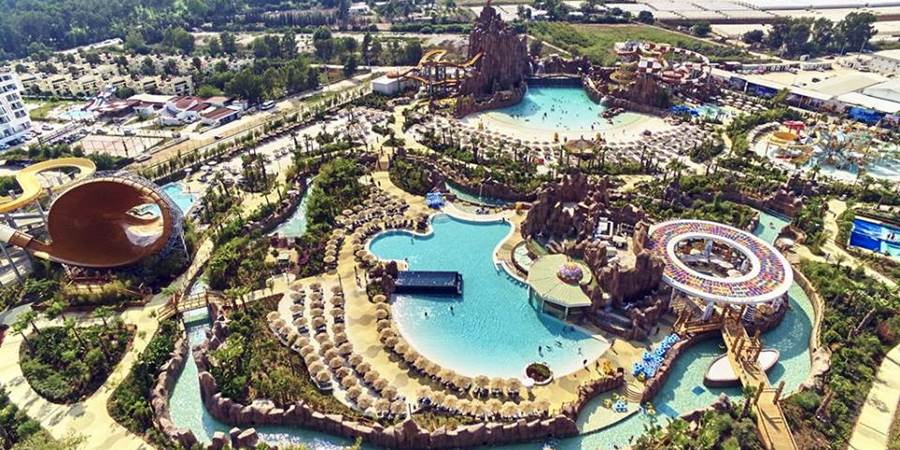 There are 40 slides and numerous pools in Land of Legends Theme Park. Some of the examples to those that you can use of in the park are:
Wave Shock which is a little ocean where you will be able to ride the waves and also relax in a calm sea.
Rafting Rapids where you will ride the white waters.
Family Floats where you ride with your family and friends multiplying fun.
Aqua Disco where dancing fountains, spectacular lighting and music appear in perfect harmony.
Aqua Tower which is a kid's paradise.
Wave Ball which transforms calm waters into a raging ocean in a very short time.
The other examples of slides and pools in the park are Infinity Pool, Lazy Floats, Baby Pool, Wild River, Activity Pool, Spray Action, My Dive, Twister Racer, Tunnel Deep Dive, Turbolance, Speedway, Rainbow, Upside Down, Sea Voyager, Towerfalls, Windstream, Space Rocket, Magicone, Abyss, Challenger, Starship, Happy Waters and Deep Dive.
In the Waterfront Kingdom Section of the park you can watch the shows of dolphins and Beluga whales and at the Penguin Exhibit Section you can explore Humboldt penguins inclusive of the price.
The Amusement Park Facilities in Land Of Legends Theme Park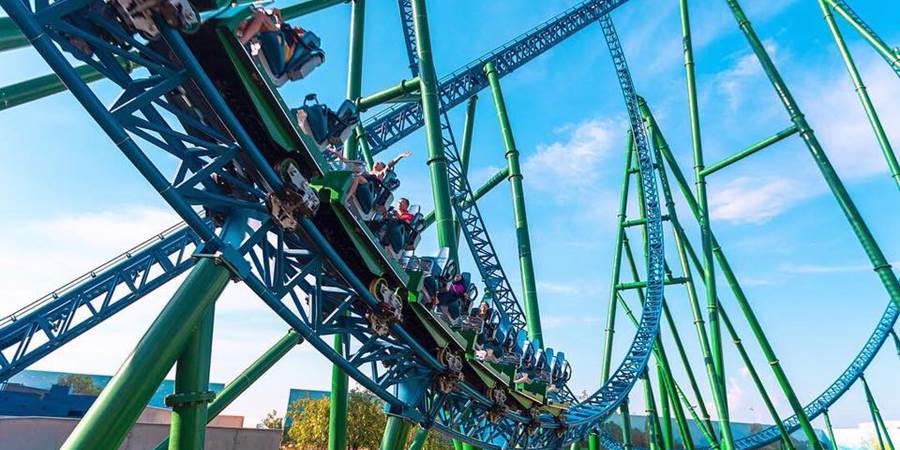 In addition to the water park facilities, you can also benefit from the amusement park facilities in the park free of charge when you join the tour with us. Some of these facilities are:
5th Dimension Cinema with its moving seats and exciting special effects like wind, rain, fog, laser and lightning makes you experience an unforgettable cinematic adventure.
Typhoon Coaster which combines an adrenaline-inducing 86 km/h descent from a 43 m maximum height with a gloriously splashy finish.
Hyper Coaster which offers an amazing experience and fun with high speed and adrenaline.
The other examples of amusements you can make use of are Family Coaster, Sky Fighter, Air Balloon Race, Flying Carpet, Twister, Family Swing, Hurricane, Uptown Loop, Finger Coaster, Galleon, Race Coaster, Sweet Swing, Sky Walker, Round The World, Riot, Tagada, Carousel and Power Fall.
The Complex, Staff And Things To Know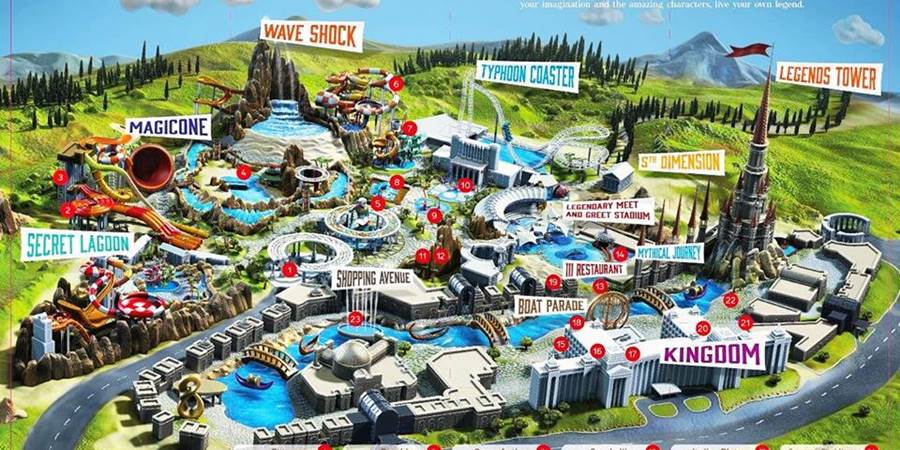 Land of Legends Theme Park is one of the largest theme parks in Europe. The complex has a fabulous architecture as well. The sculptures all around, well-kept plants and green areas and the ambiance of the complex make you feel like you are in a dream world. There are a sufficient number of restaurants and bars throughout the park. The loungers by the pools are free for your use. You can load credits on your wristbands which you get at the entrance and spend your credits for your shopping or personal expenses at the park. You get back any unspent credits at the end of the tour. There are sufficient number of signposts throughout the park, and the staff in the park provide information on the use of the facilities in English, German and Russian if needed. All water slides and entertainment units are inspected daily by licensed lifeguards and operator teams against all kinds of accidents. The water in the park is bleached and cleaned daily and food production areas, kitchens and bars are inspected periodically. The price does not include food and drinks, close-ups with the animals and swimming with dolphins.
General Park Rules And Conditions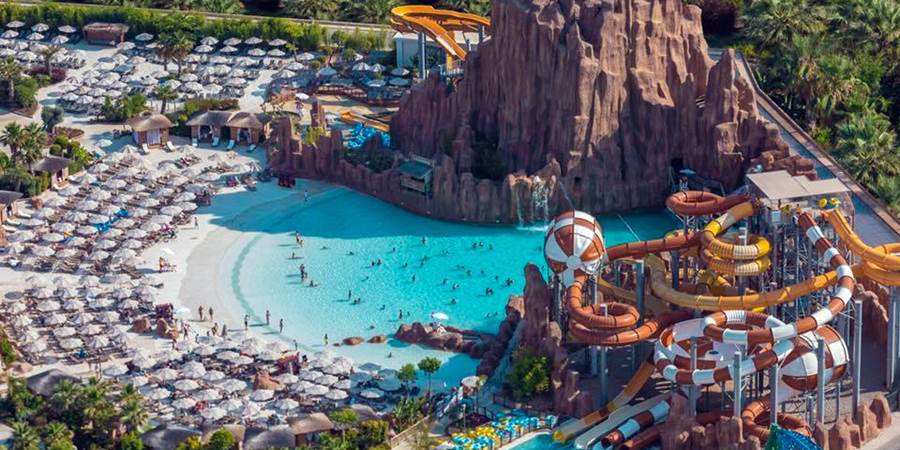 To have a smooth experience there are some rules that you should obey in the park along the tour. It is obligatory to wear the wristbands given to you at the entrance to the park. Kids that are not toilet trained must wear leak-proof diapers. You should follow all safety recommendations during activities by keeping the arms, feet and legs in proper position. If you have health problems such as heart, neck, or back, or if you are mentally or physically disabled, it is not recommended to use the rides. You should make sure you do not let coins, accessories, sunglasses fall off during the activities. Jumping, running, kneeling and overhead diving are prohibited during rides and at activity areas. It is not recommended to wear clothes and accessories with zippers, metal or buckles during activities as they may cause snagging and are not suitable. There are height and weight restrictions for some slides and entertainment units in the park. There are clear signs at the entrance of each unit explaining the rules.