Information About Jeep Safari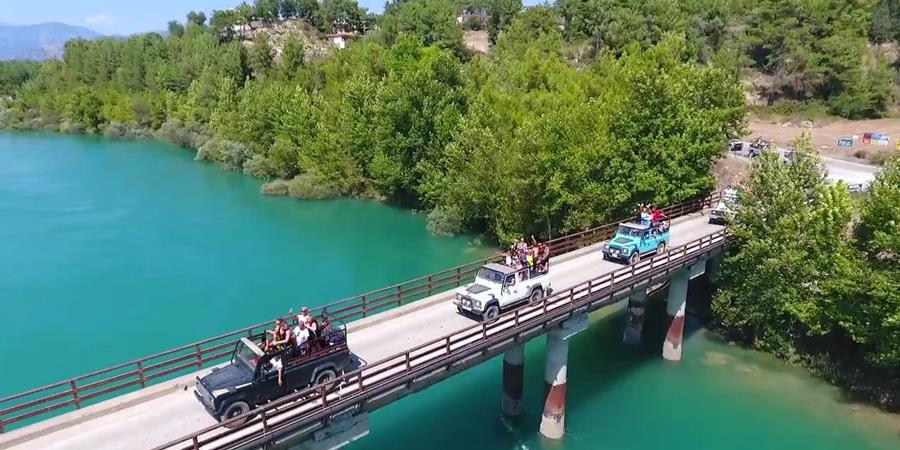 You will have an exciting jeep safari with open-top jeeps around spectacular terrain of Side. All the jeeps are military designed or all-terrain Land Rovers. They accommodate up to 10 people. On this jeep safari, there are visits to glorious Manavgat Waterfall, an edifice mosque and a cute Turkish village. There will be many photo stops during this off-road safari at the remarkable natural and historic sites. And what's more you will have some water fights with the other jeeps and vehicles, too. Surely, you will have fun while getting wet on this tour.
A Boat Trip On Green Lake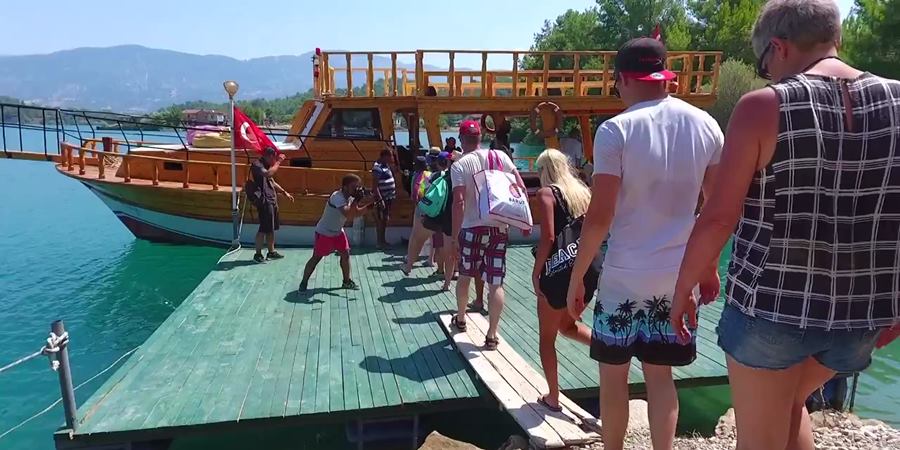 A boat trip on Green Lake is also in the program of this excursion. The boat is a cute Turkish type gulet with two decks and on the upper deck you can sunbathe during the tour. The boat anchors at a spectacular bay of Green Lake and you can't help yourself jumping into the cool emerald lake waters. The natural views of Green Lake along this boat trip will surely amaze you.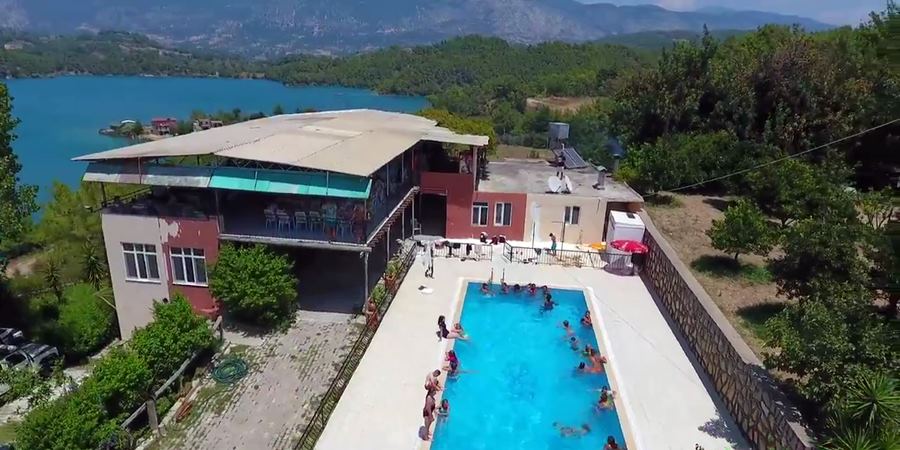 After the boat trip, you will arrive at our facility by the lake for the lunch. You will have your tasty lunch freshly prepared from organic products by the sight of a perfect lake view here. At lunch, you can choose your main dish from fish, meatballs or chicken. THey serve rice and salad, too. There is also a swimming pool in this facility and it is totally free for your use.
Green Canyon And Green Lake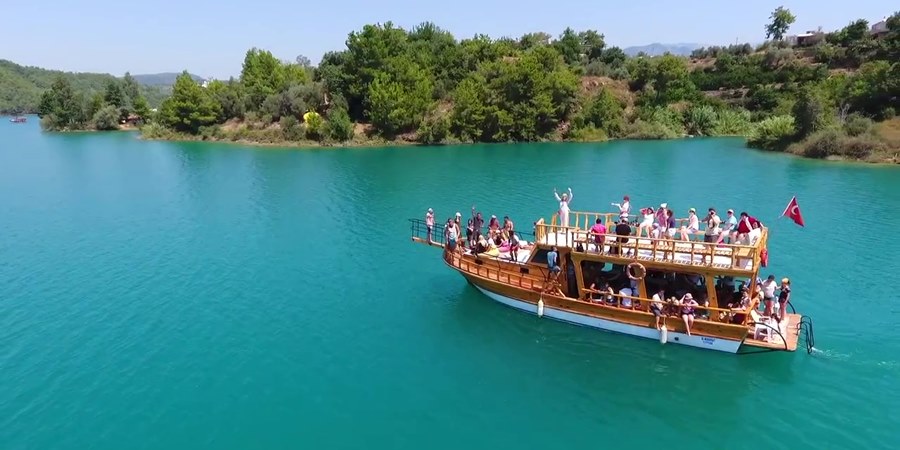 Green Canyon is one of the most beautiful places around Side. Many excursions like rafting and jeep safari take place at Green Canyon. Oymapınar Dam is one of the biggest dams in Turkey constructed on Köprüçay in Green Canyon. The dam lake of Oymapınar is called Green Lake and it is the only dam lake suitable for the boat trips in Turkey. The lake has very clean water and there are spectacular sights around this lake. Surely, you will love the time you spend in this corner of paradise and have great memories to tell to your beloved ones even long after the excursion.