What Is The Best Time For Turkish Bath?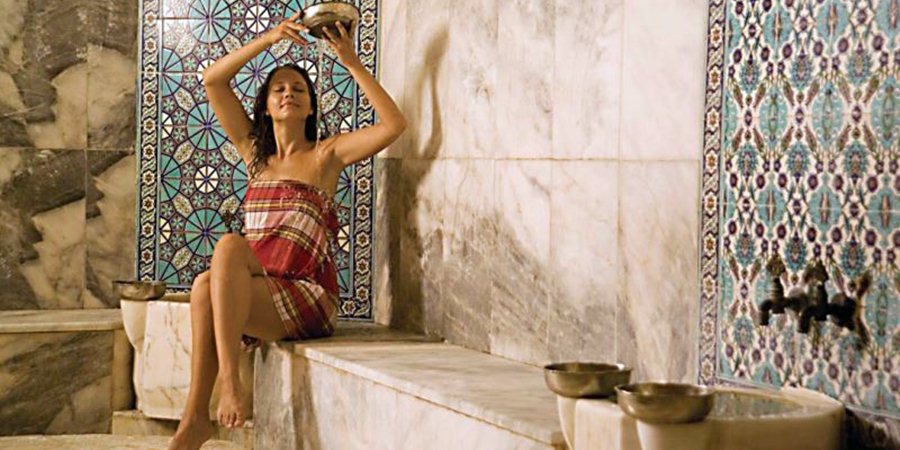 You can get this excursion on any day of your holiday. However, we especially recommend that you start your holiday with a hammam tour. In this way, you will not only get rid of dead skin cells, but also benefit from the Mediterranean sun more easily and have a long-lasting tan. In addition, it has been proven by scientific studies that Turkish bath has positive effects on the respiratory systems, immune systems, metabolism and psychology. If you go for this activity at the beginning of your vacation, you will enjoy these positive effects throughout your vacation. Turkish Bath has been a ritual for the Turks for centuries and it is an important piece of Turkish culture. So, joining this tour is also a good way to understand the culture and lifestyle of the locals.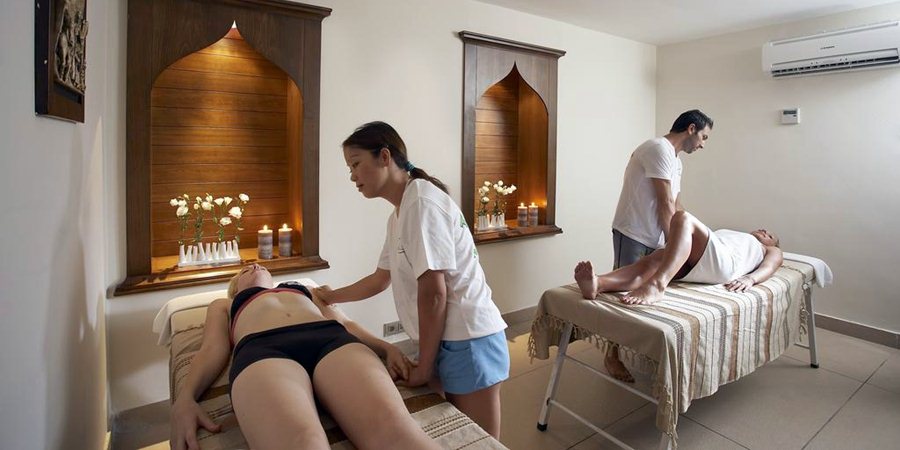 Our professional staff will meet your needs with friendly service in our bath tour, which lasts for an average of two hours. You need to bring your swimsuit when you come to our hammam. There are dressing rooms in our facility. Our staff will give you slippers, towels, soap and waist cloth. There are also female massage staff for female guests who prefer to get massage from a masseuse. You can bring your hair shampoo with you. We will transfer you to our hamam and return you to your hotel in a fully air-conditioned vehicle after the tour. Our hammam is unisex. Both women and men get the treatments in the inner chamber of our hammam. However, We also have a ladies session. Only ladies get foam massage and scrubbing treatments by our female masseuse in our hammam at ladies session. No male participants are accepted in this session. If you want to join ladies session please choose 12.30 pick-up while making your booking.
Hammam Pleasure With Your Beloved Ones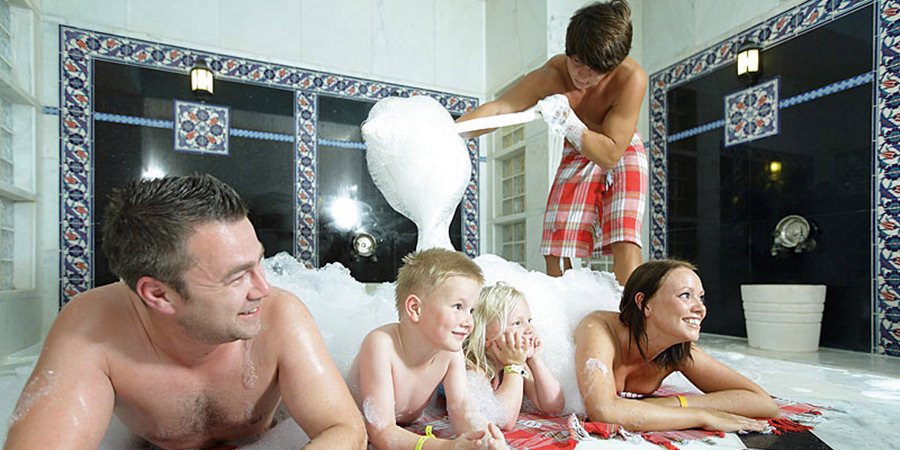 Side Turkish Bath is suitable for all age groups. It is also ideal for solo travelers, couples, friend groups and especially families with children. While you relax in the steam bath and receive quality service, you can watch your little ones having fun, especially during the foam massage. You can bring your cameras to the hammam and take Instagramic photos of the fun moments inside. We do not charge for babies under 4 years old and we charge a discounted price for children ages 4-12.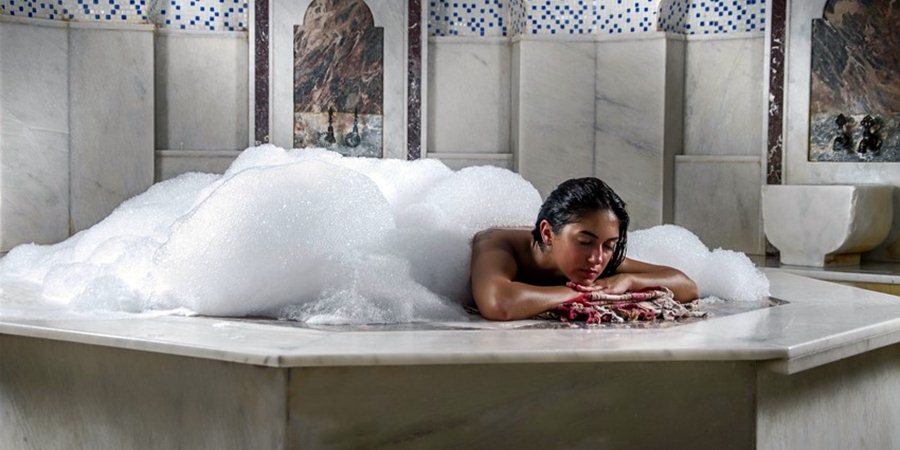 Receiving Turkish bath service from your hotel or hotel salesperson is not advantageous as they impose high or hidden fees. There will be no extra or hidden fees at Side Turkish Bath. You will pay the excursion fee for the services specified in the tour program on our website. There won't be any hassle or push for extra spa or massage either. We guarantee to provide you with the best quality service at affordable prices.