Information About Our Jeeps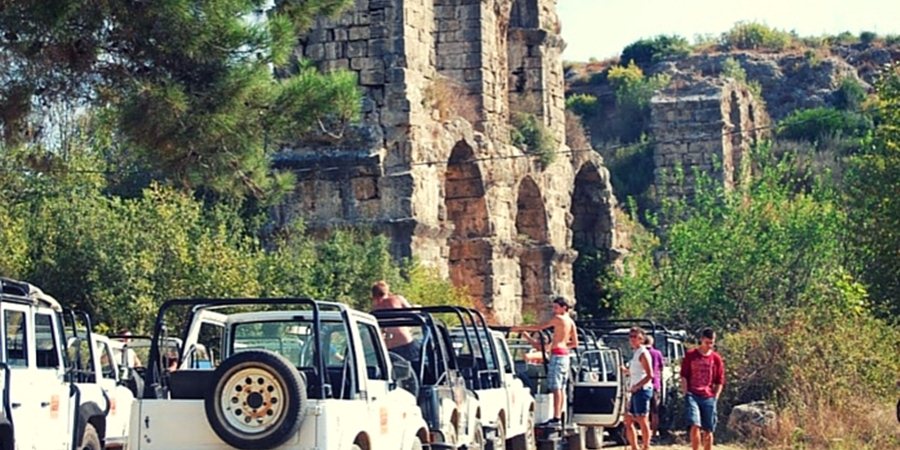 An unforgettable adventure awaits you with our comfortable open-top jeeps. Our jeeps are 4x4 All-terrain Land Rovers with powerful engines that will take you through any kinds of challenging terrain. They are regularly checked and extremely safe. Speed limit for this excursion is 50 km/h and our drivers strictly follow the traffic rules. Our jeeps are for 10 people and there is a seatbelt for each guest.
A Day Of Adventure With Your Beloved Ones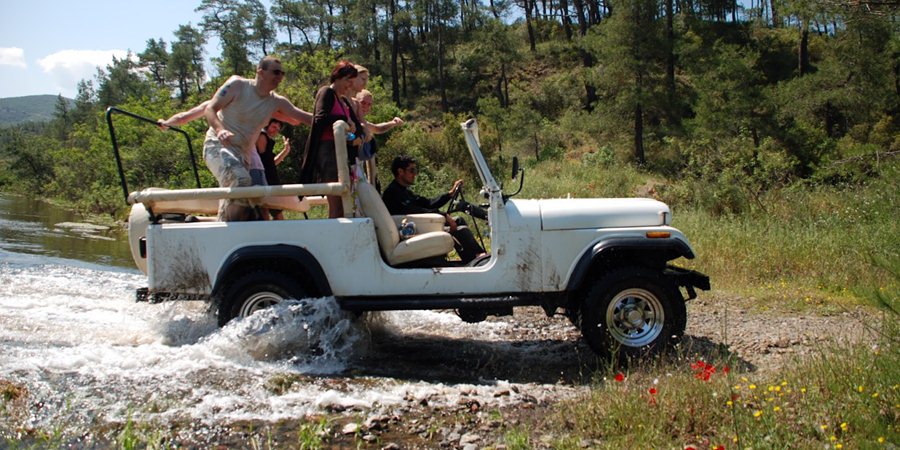 During off-road safari, the jeeps travel on muddy and dusty roads, cross the rivers, climb the hills and drive through lush forests. On this tour, you will meet real Turkish hospitality and see many wonders of Side-Manavgat region. Side Jeep Safari is an ideal getaway trip for all age groups. In case you want to join the excursion with your kids, there is nothing to worry about. The excursion has high safety standards and our guides are always ready to assist you along the trip. Your kids will surely enjoy this adventurous day out and have a lot of fun all day long.
Lunch Break By The Green Lake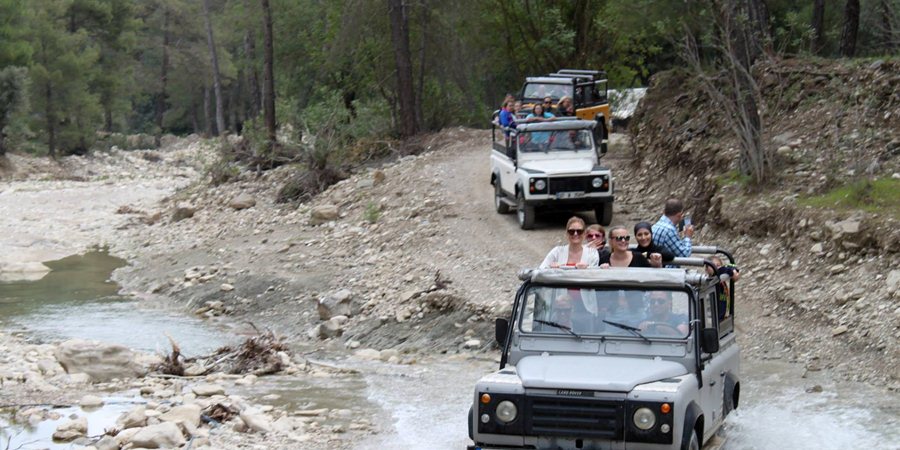 Oymapınar Dam Lake or in other words Green Lake, is a magnificent place within the Köprülü Canyon National Park. With its turquoise waters and lush green scenery around, this place is a natural wonder. You will have your lunch at our facility with a beautiful view of the lake. After lunch, you can swim in the swimming pool in the facility or sunbathe by the lake and enjoy the scenery around you.
Some Important Notes About The Tour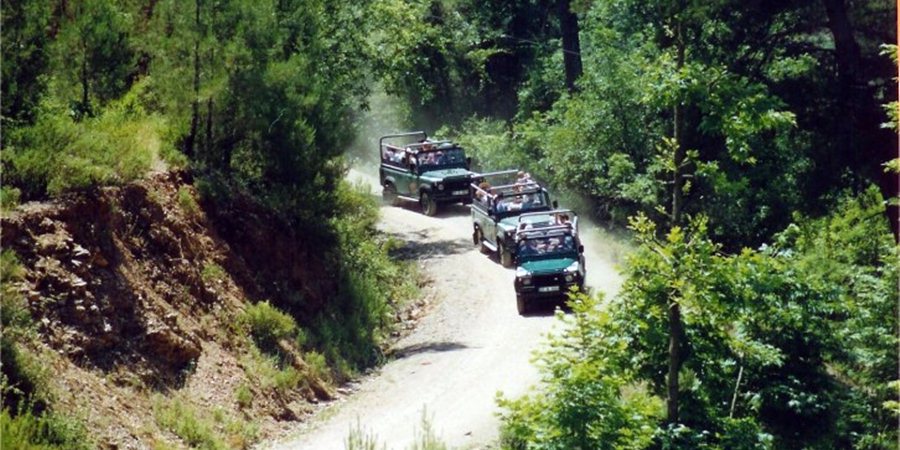 There is no age limit to join Jeep Safari excursion. Solo travelers, friend groups, couples or families all welcome to join this exciting tour except the guests with physical disabilities and pregnant ladies. It is recommended that you bring your sun cream, sunglasses and a hat with you, as you will spend most of the day in an open-top jeep. We also recommend you to bring your swimsuit and a beach towel as you will have the opportunity to swim during and after the lunch break. We also recommend you to wear comfortable clothes and shoes. Finally, don't forget to bring your cameras to capture the best views of Side-Manavgat region along the tour.