Koprulu Canyon National Park & The River Koprucay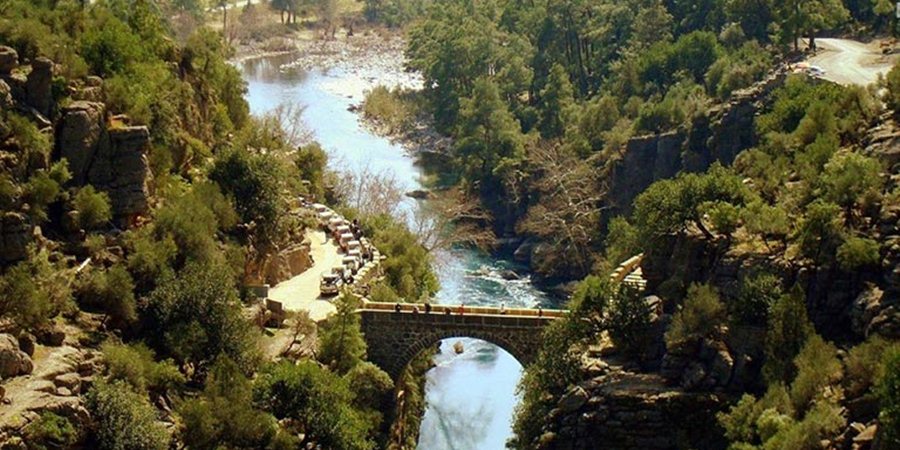 Koprulu Canyon, which was announced as a national park in 1973, is one the longest canyons in Turkey with its 14 km length and high cliffs exceeding 100 meters. Within the canyon lies the river Koprucay and a variety of green forests such as pine, cypress, and cedar. Selge ancient city is also in this park. The spectacular natural and historic views you see throughout the rafting tour will surely amaze you. You will get tired but have unforgettable memories at the end of the day.
Adventure & Fun Packed Day Out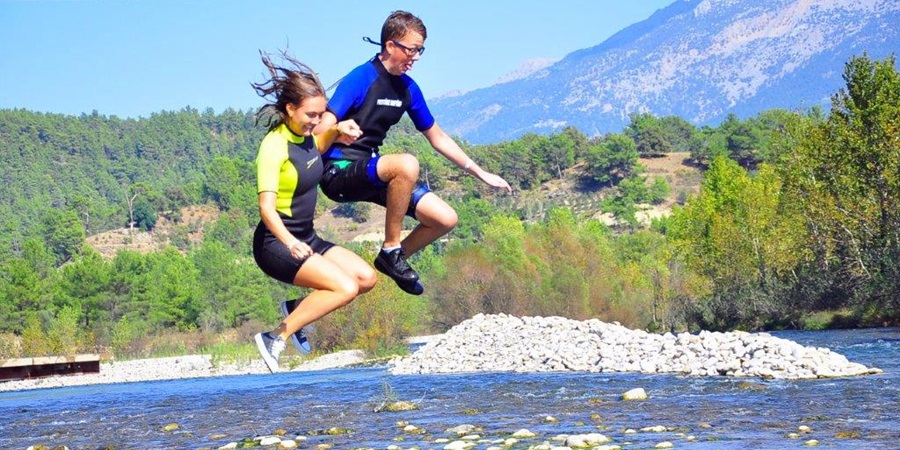 You don't need to have prior experience to join this most exciting excursion. Side Rafting Tour is ideal for both beginner and experienced rafters. This most thrilling activity takes about 7 hours. You will have your lunch at our facility viewing the magnificent scenery of the canyon, forests, and river. You'll go trekking, swim in the cool river waters, and have an amazing rafting experience full of excitement, adrenaline, and fun. Our instructors on the rafts are really fun and they will do their best to make your adventure an enjoyable one. One tip: You can find yourself in the cool waters of the river while rafting. So, watch your back!
Who Can Participate In Side Rafting Tour?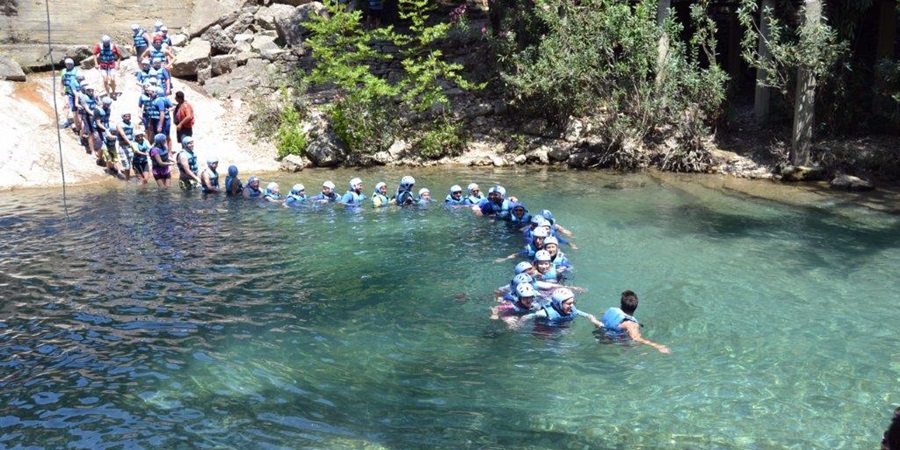 Side Rafting Tour is organized into teams of 8-10. Our instructors are professionals and they will provide you with all the necessary information and training before the tour. Your safety is our priority and our staff takes all the necessary precautions seriously. You will wear your life vests and helmets along the tour. Children sit in the middle of the boat. The rafting difficulty grade of the river Koprucay is 2+ whereas the wildest river is 6+, so it is one of the safest rafting experience you can have in Turkey. As it is one of the calmest rivers in Turkey, it is also ideal for family rafting. Rafting isn't suitable for pregnant ladies and for people suffering from physical difficulties.
Things To Know About Side Rafting Tour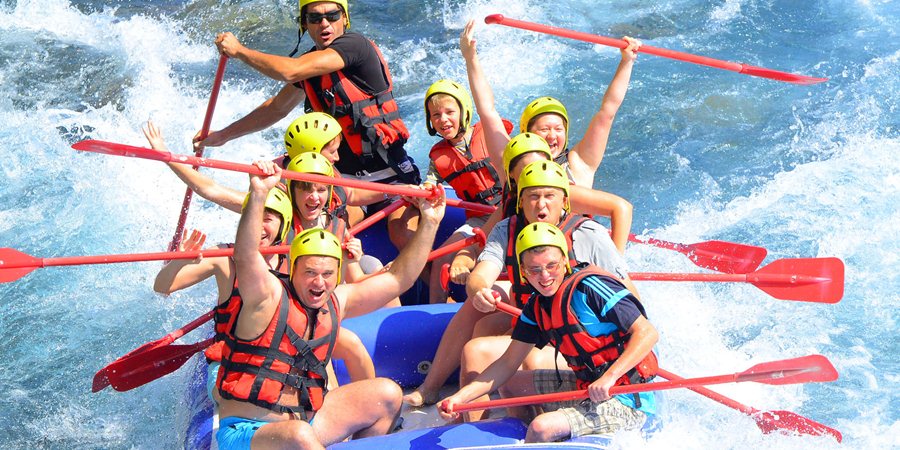 You leave your belongings on the buses and they remain locked along the tour. You can wear sneakers or any shoes that can be worn underwater along the tour. If you don't have shoes suitable for rafting, you can purchase proper rafting shoes at our rafting center. Smokers leave their cigarettes in a box and they can have them during breaks. Don't forget to bring your swimsuit, extra clothes, and suncream with you. We don't recommend carrying electronic devices or jewelry while rafting. During the tour, pics of the participants are taken and the video of the tour is recorded. You are going to see all the visuals of the tour after the activity and if you want, you can purchase the ones you like at reasonable prices.