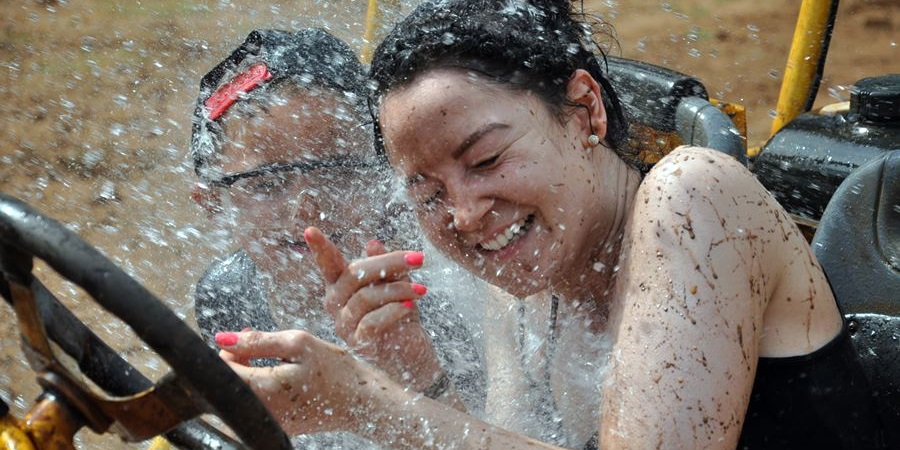 Our special off-road tracks consist of obstacles, muddy bumpy dirt roads, small hills, river streams and puddles. You will get wet and muddy but have a lot of fun while driving in buggy cars on these tracks. Video and photographs will be taken during the tour. Our guests who want to keep them as souvenirs can purchase these images at the end of the tour at an affordable price.
Our Buggy Cars, Tour Guides And Safety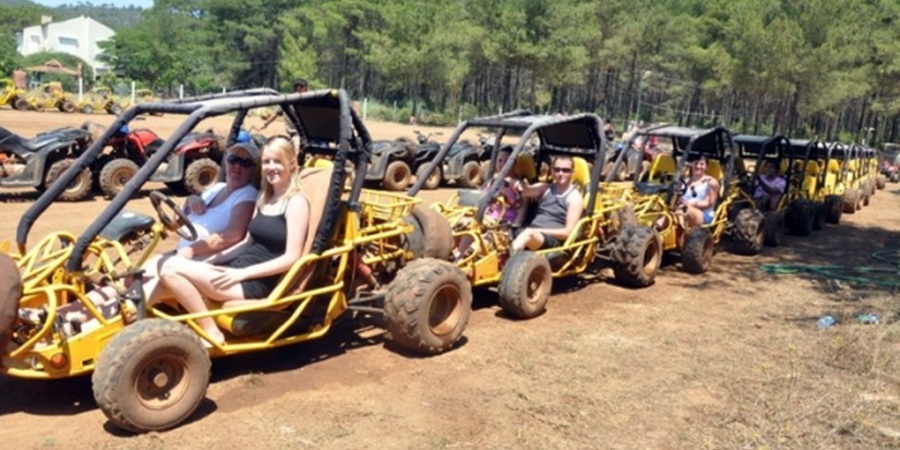 Our buggies are of 200 cc (cubic capacity) and can easily carry two people. At the end of the day, our buggies are checked regularly. Buggy Safari is a safe activity. Our tour guides are expert and will assist you along the whole tour. In order to enjoy the tour to the maximum, we expect our guests to follow the instructions of our guides throughout the tour.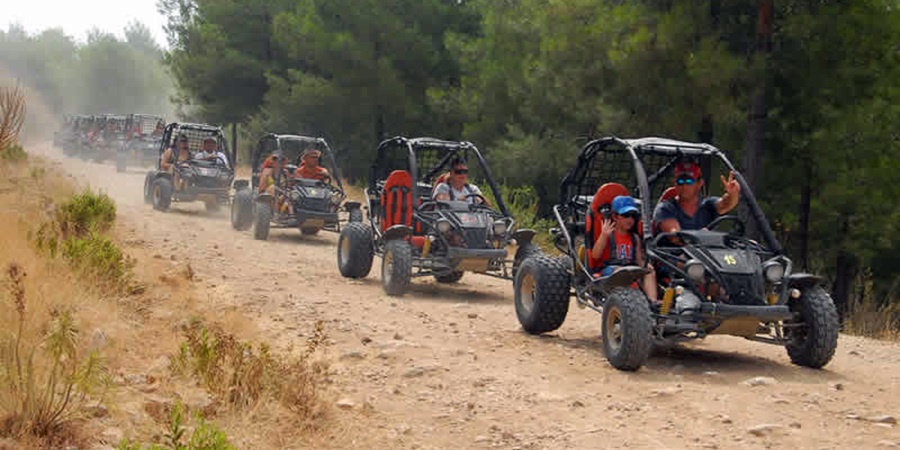 You can drive buggies or sit next to the driver as a passenger. Buggy Safari is definitely a kids friendly tour. You can drive the buggies while your kid is sitting next to you and have fun as a family. You don't need to have a driving license or prior experience to join the tour.
Important Notes About Buggy Safari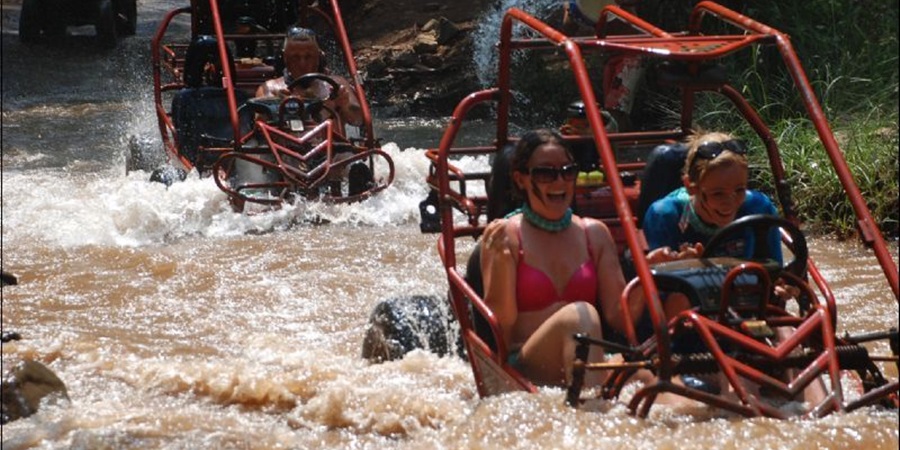 Your safety is our priority. During the tour, our staff carefully takes the necessary safety precautions. This tour is not suitable for pregnant ladies and guests with physical difficulties. The safari centre is located in the rural part of Manavgat and it takes about 15 minutes to go there from the accommodations in Side. We recommend that you bring sun cream with you as the temperatures are high during the summer months. As it is a wet and muddy excursion, we also recommend you to bring extra clothes with you. Finally, you should wear comfortable clothes and shoes in order to enjoy the excursion to the max.