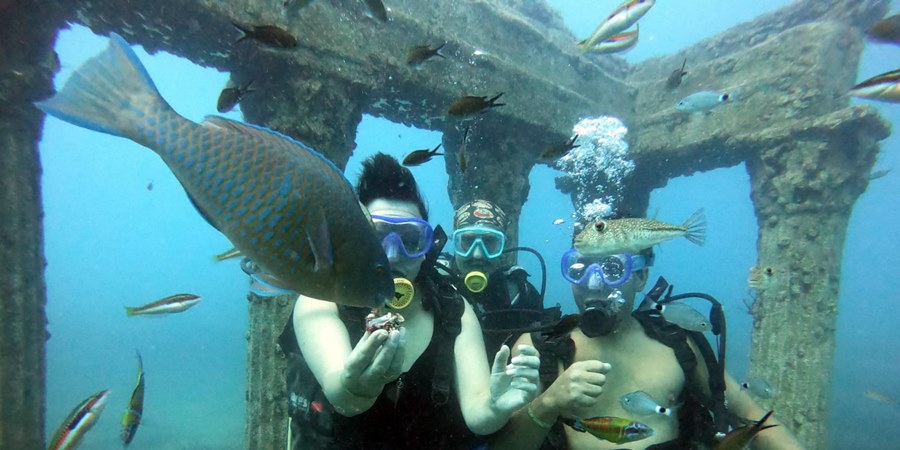 Side Underwater Museum is about 500 meters from Side Harbour. There are 5 different diving points on the site. At these points you will scuba dive twice, one in the morning and one in the afternoon. Diving depths range from 5 meters to 25 meters, making it ideal for both beginner and experienced divers. There are 110 sculptures and statues in the area and the heights of the statues vary between 1 and 6 meters. There are various dioramas such as "Independence War", "Whirling Dervish", "Temple of Poseidon", "Flower Garden" and "Caravan of Camels" on the site. You will encounter many fish and sea creatures nesting among the statues. Observing the underwater life in this wonderful place will be an exciting experience.
Who Can Join Side Scuba Diving Tour?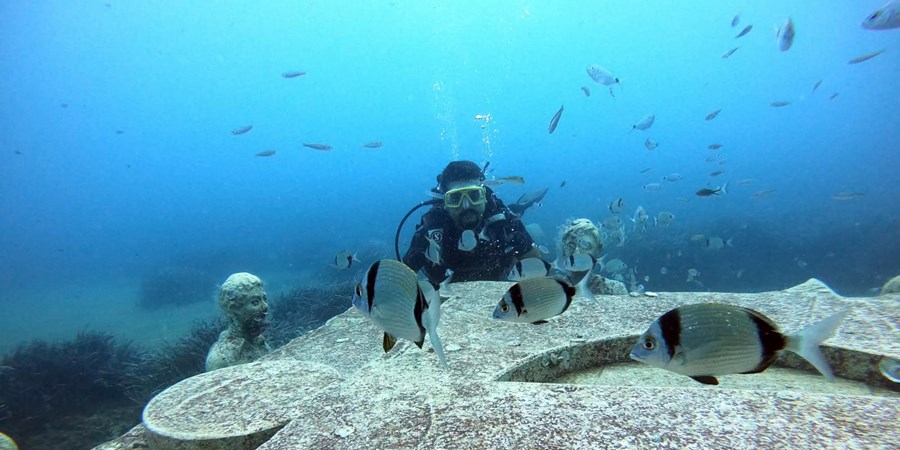 Scuba Diving is not a dangerous activity. Whether you are a solo traveller, having holiday with your family or friend group you are welcome to join this exciting activity. However, there are some restrictions for scuba diving in Turkey. Firstly, you must be 14 years old or older. Secondly, you mustn't have a chronic illness such as heart disease etc to dive. Infants aged 0-6 are free for this tour. Children aged 7-13 and adults who do not want to dive pay half price. If you don't want to dive, you can sunbathe on the boat or swim using the snorkels available on the boat. Side Diving Tour is an alternative boat trip for non-divers in this respect. Lastly, you don't need to have any diving experience to dive in Side. Our experienced professional instructors will instruct and assist you along the tour.
Diving Instructors & Equipments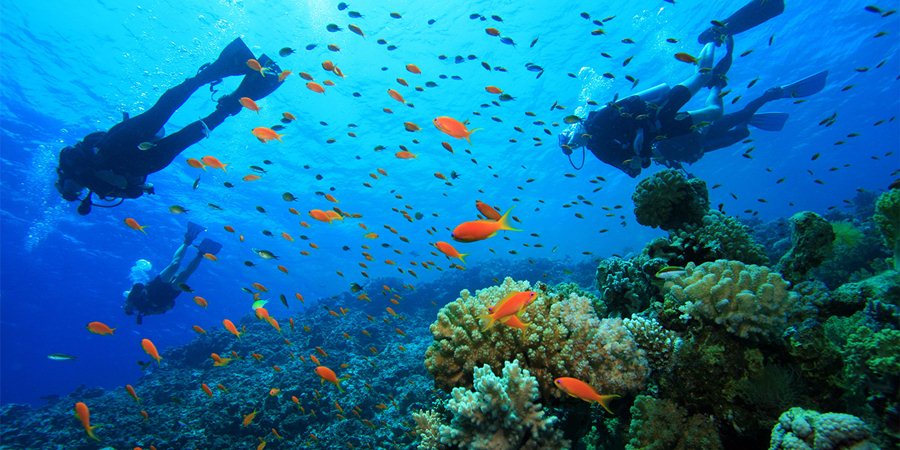 When you reach the boat, our instructors will welcome you warmly. They will instruct you on how to use the diving equipments. They will also give you information on body sign language underwater and how to behave in the depths of the sea. Our instructors will specify the best diving spot with the best visibility and clarity. The diving depth for beginners is a maximum of 8 - 10 meters and our skilled divers will dive with you. All diving equipments such as gas tanks, oxygen masks, etc are of the highest quality and comply with diving tour standards. All equipments are checked daily to provide you with the highest level of safety and comfort. Snorkels and swimming goggles are also available on the boat for the guests who don't prefer to dive. Feel yourself as if you are in your own boat and race with fish in the blue waters of the Mediterranean.
Important Notes About The Tour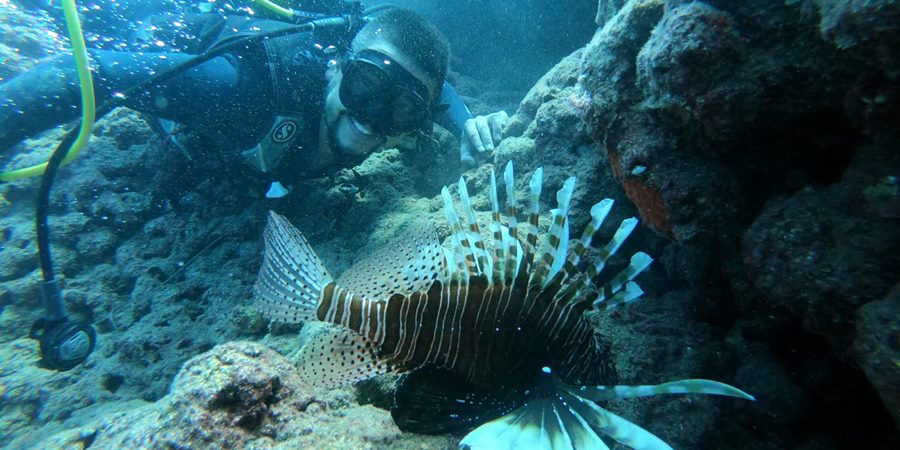 Side Scuba Diving Tour is available daily from April to November. It is a full-day tour which takes about 7 hours. The cost of the tour includes pick-up and drop-off service, insurance, a tasty lunch on the boat, instructions by professional diving instructors and two diving sessions. Our divers will be with you underwater and take amazing pictures and videotape you. At the end of the tour, you can review these images and purchase them if you wish. Please note that you need to bring your swimming suit and towel with you to the boat.