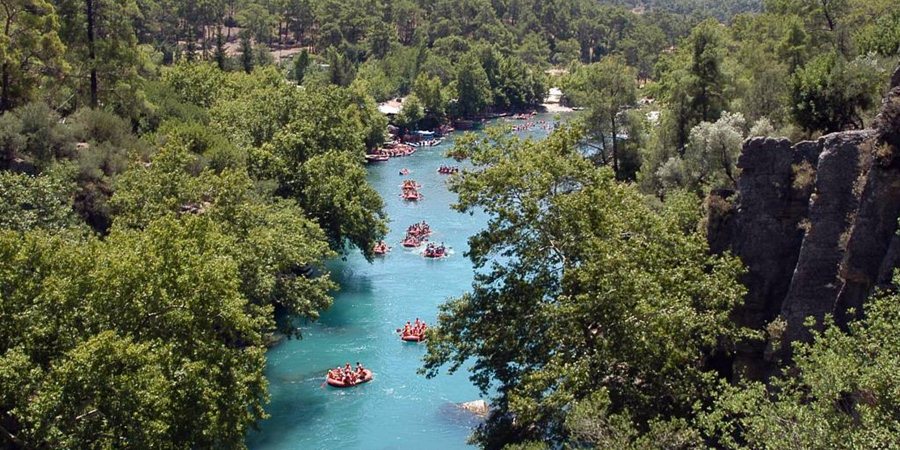 Jeep Safari Tour is about 80 km long. Passing through pine, cypress and cedar forests, hamlets, orange orchards and the river Köprüçay, we arrive at Köprülü Canyon. The river Köprüçay which is located in Köprülü Canyon is the most suitable river for rafting in Turkey and rafting track here is about 14 km long. Köprüçay and Köprülü Canyon will fascinate you with its ravishing nature. After the excursion, we will drop you back to your hotels with jeeps.
All In One: Adventure, Thrills And Fun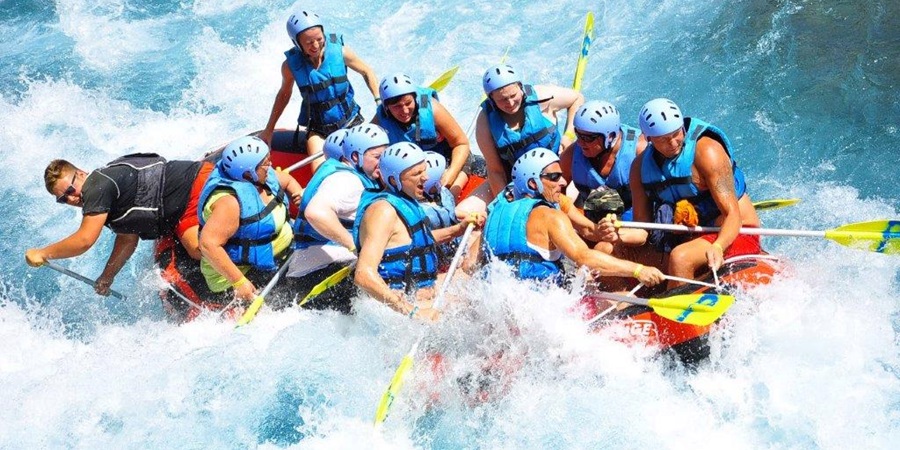 On Side Jeep Safari and Rafting Tour, you will both explore the green nature and beautiful terrain of Side by jeeps and take an adrenaline packed rafting tour on the foamy white waters of the river Köprüçay. At the breaks, you can go for a walk, jump from trees into the river, swim in the cool waters of Köprüçay or sunbathe by the river as you wish.
Safety And Things To Know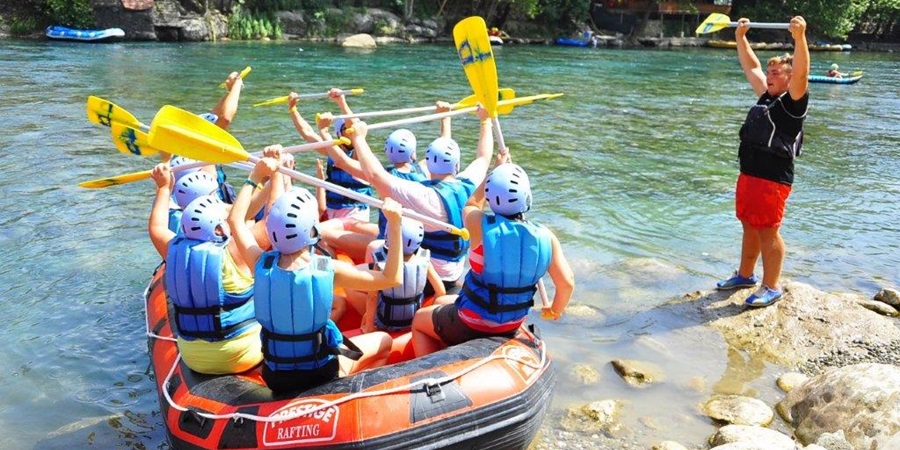 Our jeeps are checked regularly and they are all safe. Our tour guides in both jeep safari and rafting tour are professionals and will be ready for all your questions and needs. Köprüçay has rapid grades over 2+ which means it is one of the safest and easiest rivers for rafting in Turkey. There are changing rooms in our rafting centre. As you will get wet on the rafting tour, we recommend bringing extra clothes with you. In addition, we recommend that you do not participate in the tour with any jewellery, electronics or valuables. The entire tour will be video recorded and many photos will be taken during the tour. You can buy these images at the end of the tour at an affordable price.
Who Can Join Side Jeep Safari And Rafting Tour?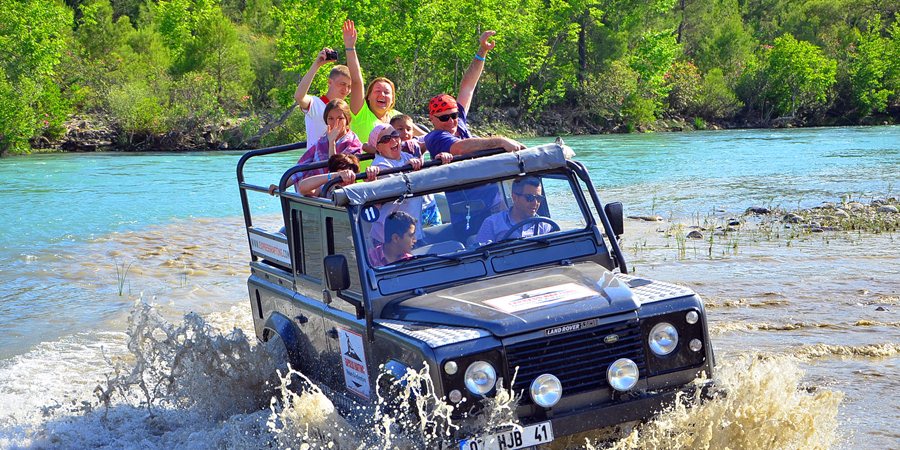 This trip is suitable for solo travelers, couples, families or groups of friends, in short, anyone looking for adventure, exploration and fun. As it is a tour full of adrenaline and thrills, it is not suitable for pregnant ladies and anyone who is disabled. Children between the ages of 6 and 12 receive a discount, and children under the age of 6 are exempt from the fee.