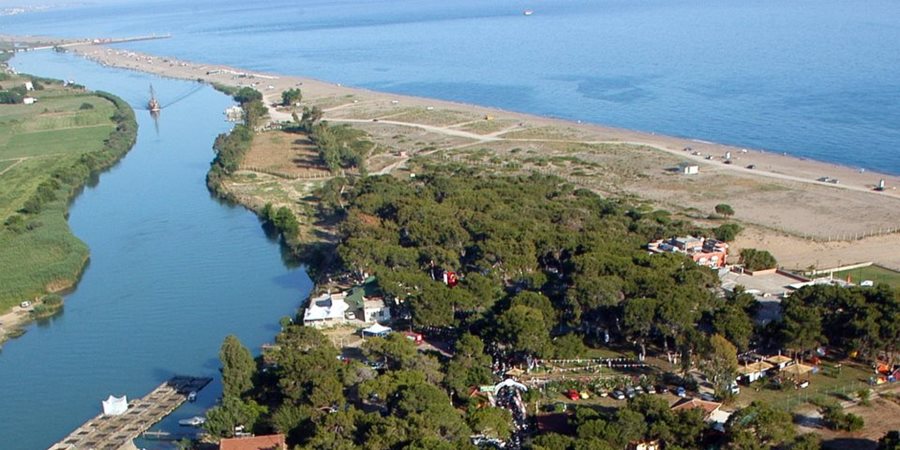 The place where the river Manavgat flows to the Mediterranean Sea is a beautiful place and we will have a long break here. At this spot, you will have the opportunity to swim either in the river or in the sea. This place is also the habitat of river turtles and caretta caretta turtles. You will have your lunch here on the boat.
Manavgat River Pirate Boat Trip Is Kids Friendly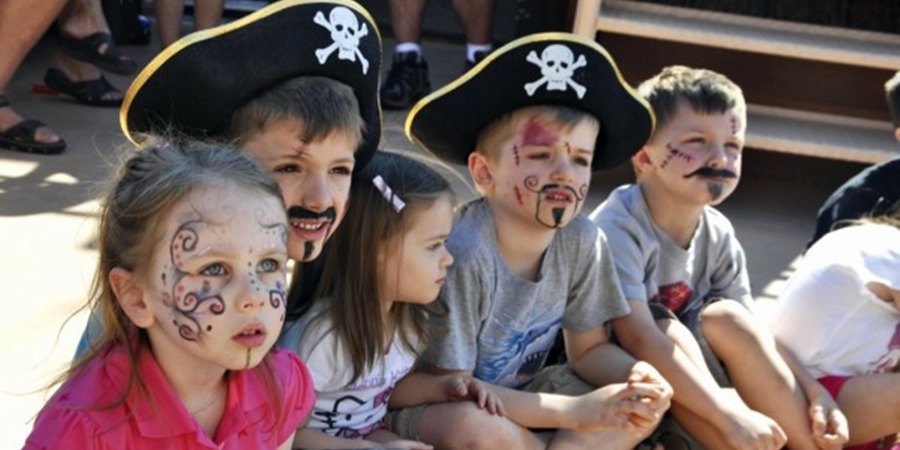 There are many activities for kids on this tour. Our crew will give some small gifts and do face painting to the kids, too. You won't have to worry about your kids while you are enjoying your day, sipping your drink, swimming, sunbathing or dipping. Our professional entertainer team on the boat will take care of them.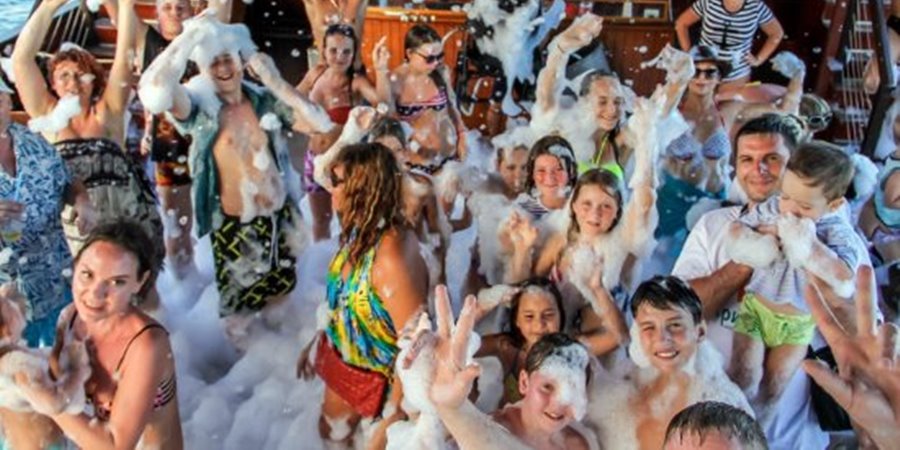 A foam party will be held on the boat on the way back. It will be fun to dance under pouring foam with upbeat music for everybody. Especially kids love foam parties. While your kids are having fun with the other kids at this party, you'll be taking lots of Instagramic photos.
Our Boat, Staff And Services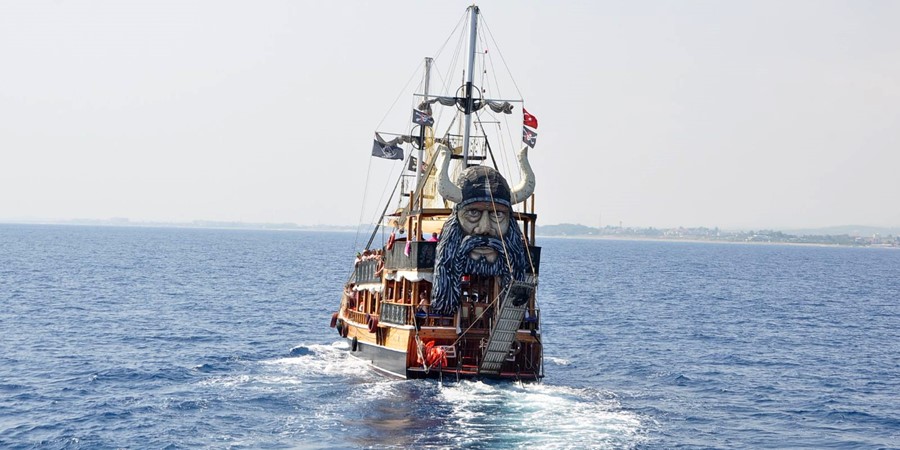 Our pirate ship designed boat is large and comfortable. It has two decks and the upper deck has enough loungers for everyone. The boat has showers and modern toilets. The entertainer team is the best in town and they will do their best to make your day excellent. Children aged 0-3 are free of charge on this excursion.