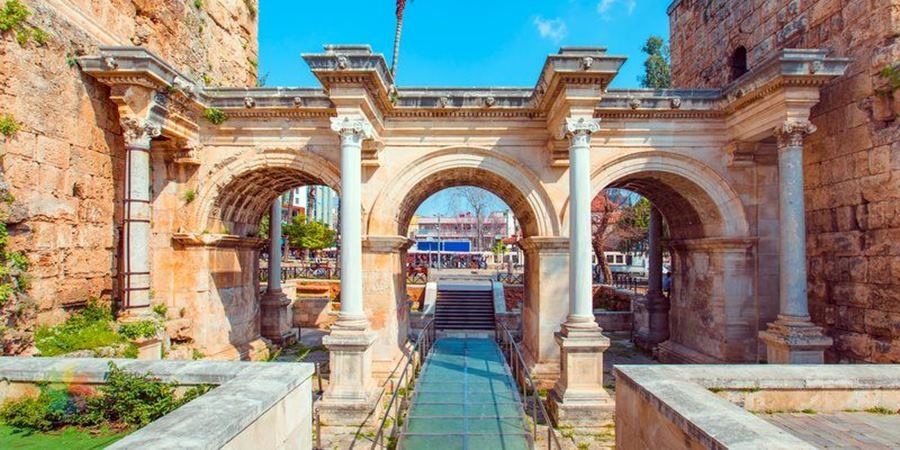 You will have five hours of free time in Antalya Old Town. This historical place carries the traces of past civilizations such as Romans, Byzantines, Seljuks and Ottoman Empire. In old town of Antalya, you will be able to discover the 2000-year-old Hadrianus Gate from the Roman Period, the 700-year-old Yivli Minaret and the Seljuk Mosque, the Clock Tower from the Byzantine Period, Ottoman houses, museums and many other attractions. There are many cute cafes, pubs, restaurants and shops in Old Town. You can have something to eat or do shopping from these nice places as you wish.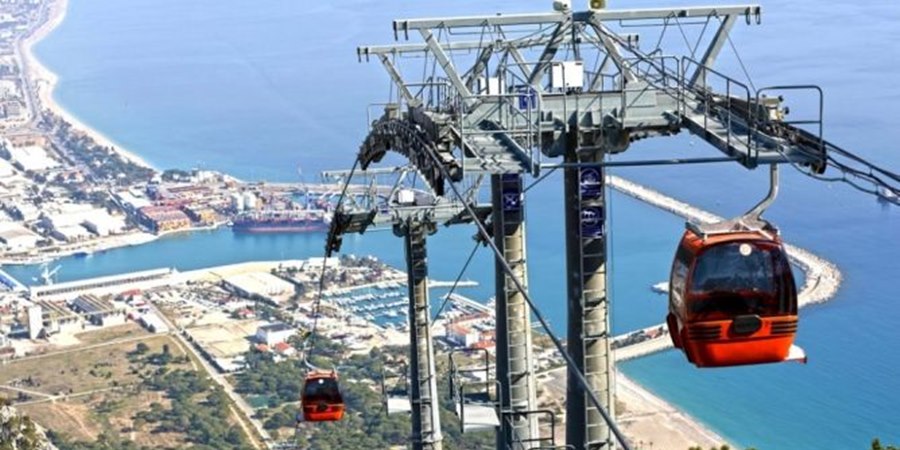 Tünektepe Cable Car Line was put into service in 2017 and is located in Antalya's Sarısu location, about half an hour from the Old Town by bus. When the bus reaches Antalya Old Town, our guide will take our guests who want to go on a cable car tour to the cable car departure point. Tünektepe Hill is the highest point of Antalya with an altitude of 700 meters. The cable car goes up to Tünektepe Hill in 10 minutes. When you reach the summit, a magnificent view of Antalya will greet you. You can have nice time in the parks, cafeterias and restaurants on the hill against the awesome view of Antalya. The cable car tour is optional on this trip and the admission fee is 12 euros. After the cable car tour, which takes about 2 hours in total, our guide will take you back to Old Town of Antalya.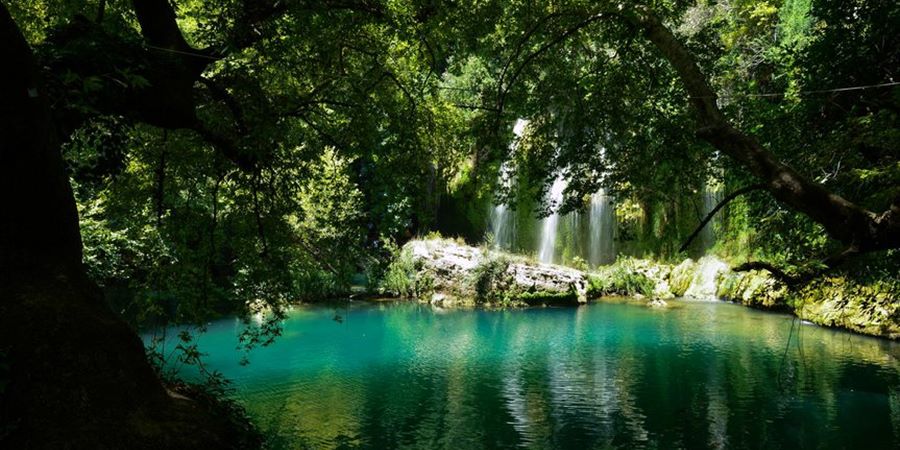 Kurşunlu Waterfall is a wonderful natural beauty spot near Antalya. On the way back to Side, we will stop at this beautiful site for half an hour. This magnificent waterfall will meet you with its emerald green waters and lush nature. Entrance to this natural wonder of Antalya is optional and the entrance fee is 2 Euros. After Kurşunlu Waterfall visit, we will head back to Side and we will drop you off at your hotel at about 17.30.
Some Important Notes About The Tour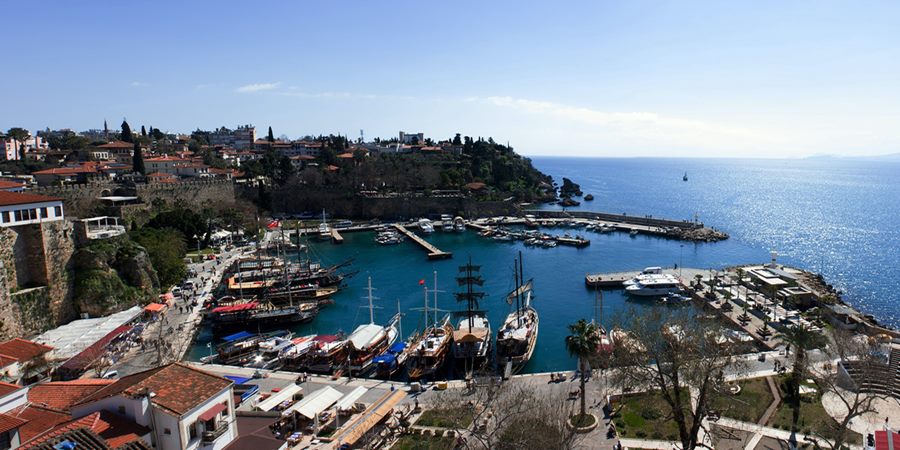 The bus you will travel with is air-conditioned and comfortable. Our guides will handle your questions and concerns in a friendly manner throughout the tour. If you want to join the cable car tour, please specify when booking. Side Antalya Day Trip is an ideal excursion for all visitors of all age groups. It is recommended that you wear comfortable clothes and bring suncream and your camera with you. Infants aged 0-3 are exempt from the fee on this trip, while children aged 4-11 pay half price.