Manavgat River & The Mediterranean Sea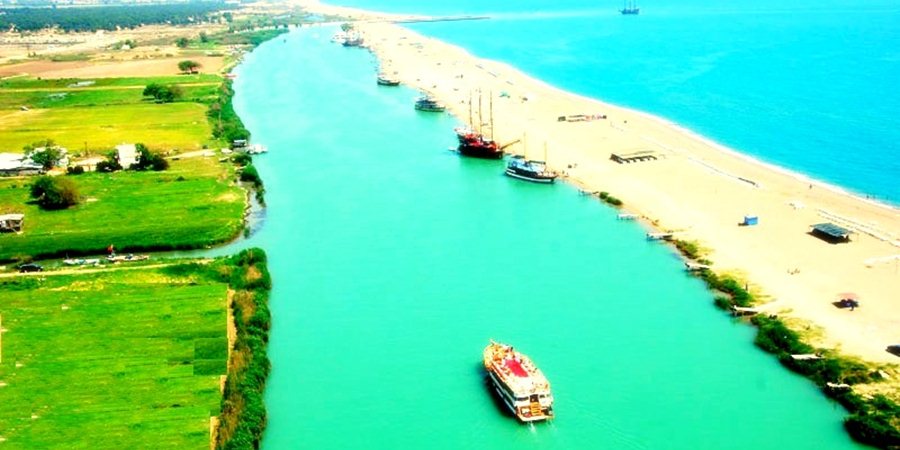 On this tour, you will have an hour-long break at the spot where the river Manavgat flows into the Mediterranean Sea. You will be captivated by this place in many ways. You can swim in the cool river waters and then walk on the golden yellow sands of the beach and swim in the warm waters of the sea. Caretta Caretta sea turtles, which are big sea turtles under protection, often appear at this point. Additionally, you will have your lunch on the boat here.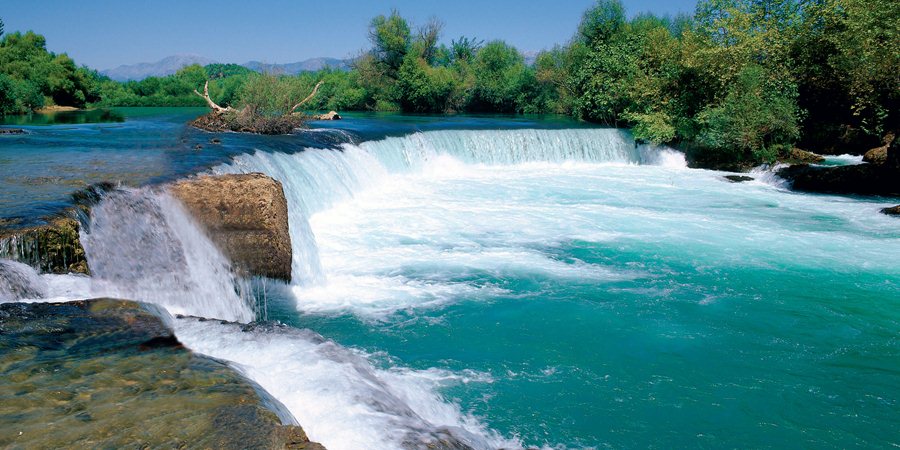 One of the most beautiful places you can visit on this tour is the magnificent Manavgat Waterfall. This waterfall with its glorious sights is one of the most famous natural attractions in Anatolia. It is fascinating to sit beneath the lush trees and watch the emerald waters pouring down into white foams. There are some recreational areas, small cafeterias, and shops at this wonderful site.
Manavgat Town Centre & The Local Marketplace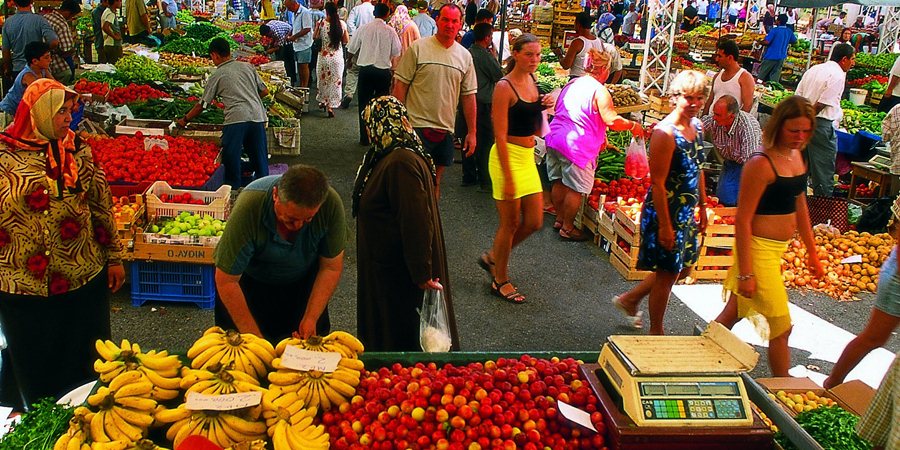 Manavgat Town Centre is a typical Anatolian town with its small shops, cafeterias, restaurants, and friendly and warm-blooded people. The bazaar here was established to sell the products produced by the local people and expanded over time with the acceleration of developing tourism. You can find almost all kinds of goods from clothes to food and from traditional handcrafts to imitation products at decent prices here.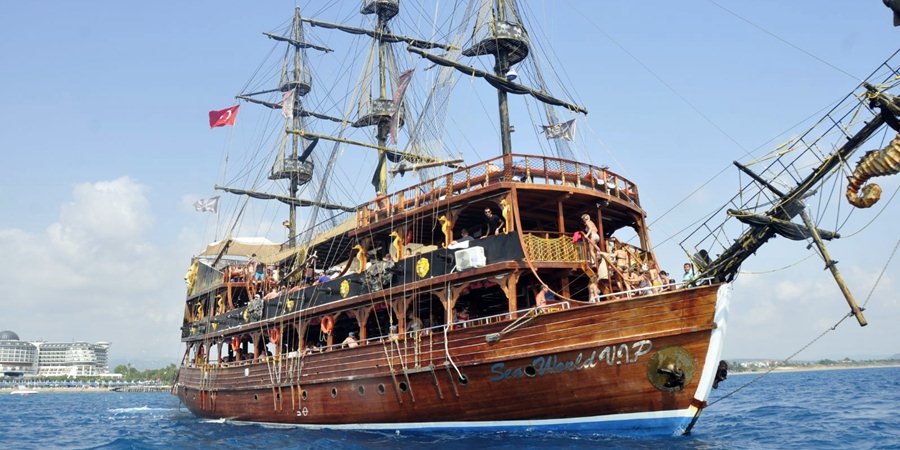 Our pirate-themed boat is large and comfortable. The food you eat at lunch is prepared daily from fresh products. The caring staff on the boat are always ready to make your day perfect. On this trip, children between the ages of 5 to 12 pay half price, and children between the ages of 0 to 4 are free of charge. Since the days of this tour are determined according to the Manavgat Marketplace working days, this tour is only available on Mondays and Thursdays. The fee includes hotel transfers, soft drinks such as water, coke, sprite, etc, lunch, guiding service, and travel insurance.