Pamukkale Travertine Terraces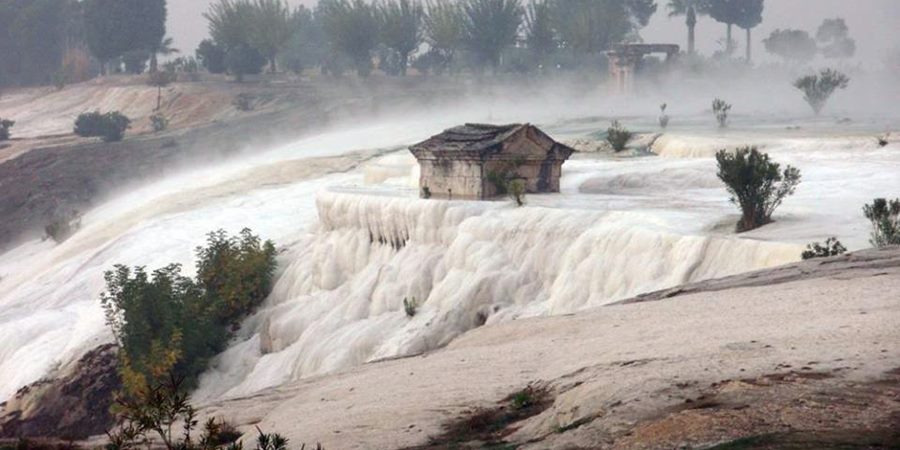 The world-famous Pamukkale travertines near Denizli province are calcium carbonate steps that have formed over thousands of years. The thermal water in this region is well known for its healing effects. With Side Pamukkale Day Trip, you will walk on these travertine terraces, bathe in thermal waters and enjoy the spectacular views around you just like the Romans did in ancient times.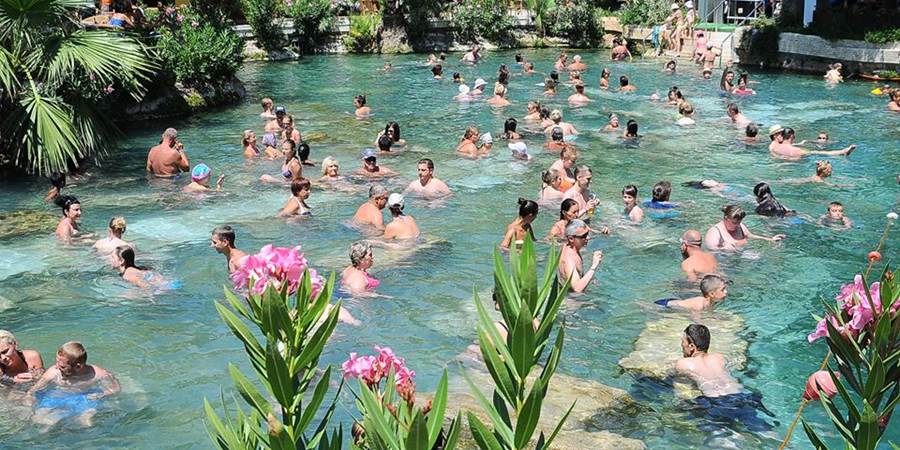 The ancient pool of Hierapolis, or in other words the Cleopatra Pool, is a thermal pool with a temperature of 36 degrees in all seasons of the year. According to a legend, the great Egyptian queen Cleopatra often bathed in this pool for healing purposes. In the 7th century B.C. an earthquake occurs in the middle of the city and the land collapses; thermal waters fill in this collapse and this pool comes to exist. It is proven by many scientific studies that this pool has curative effects on diseases such as cardiovascular, skin, eye and nerve diseases. Swimming in the healing waters above the ancient ruins will be one of the most remarkable moments of your vacation.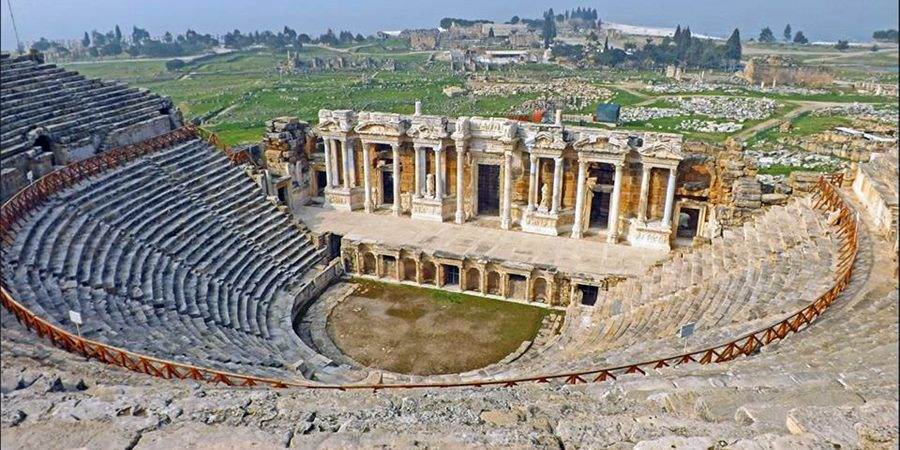 The ancient city of Hierapolis was built as a spa center next to Pamukkale travertines 2000 years ago during the Pergamon kingdom. Later, the city was known as a "sacred city" in Roman times as there were many religious buildings in the city. Romans used to come to Hierapolis to worship and benefit from the nearby hot springs. Here, you will see many ruins of temples, baths and accommodations and feel the magic of ancient times while walking around.
Things To Know About Side Pamukkale Day Trip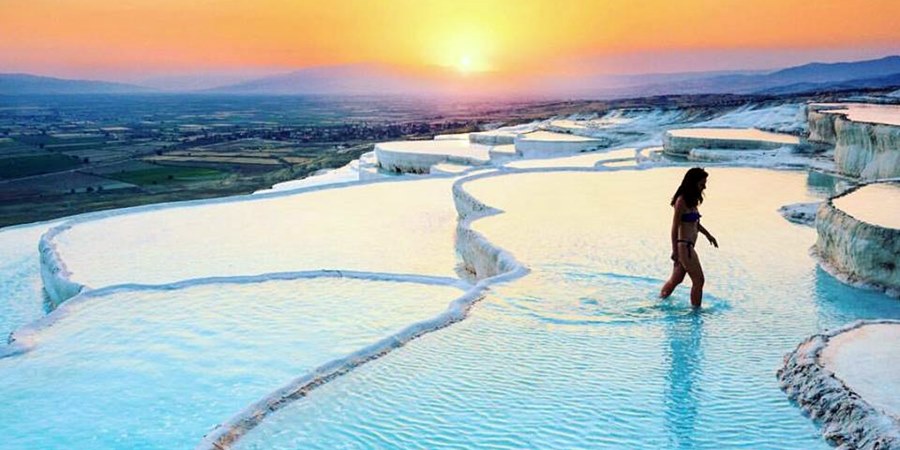 Our guides will give you information in English, Turkish and Russian languages throughout the tour. Entry to Cleopatra Pool is optional. Children aged 7-12 are half price on this tour, and kids aged 6 and under are free. Admission to Pamukkale for children aged 0-8 is free. Pamukkale entrance fee will be requested from children between the ages of 9-12. Since there are no shopping stops on this trip, you will enjoy Pamukkale without wasting time.