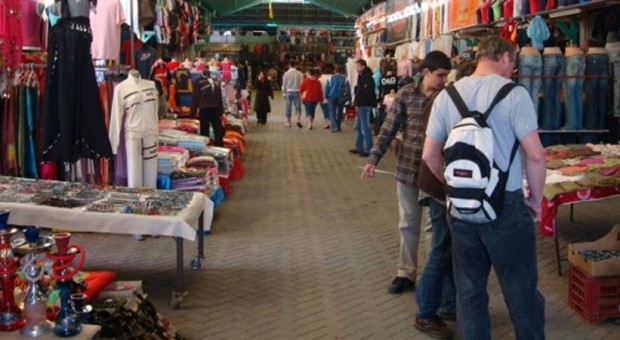 Shopping in Side – A survey of Side and Manavgat shopping centres
Side has emerged as one of the top tourist destinations in the whole of Turkey. Because of this, its tourist attractions and shopping complexes have increased in great numbers over the past years. You can possibly buy any souvenir you like, any branded clothes you want, or jewelry.
We understand that for a traveller like you, knowing or spotting shops and malls is necessary for time-saving and also for general familiarity. For this purpose, we've come up with this blog to feed you on the top shopping destinations of the resort town.
So, buckle up.
1. Manavgat Town Center
Manavgat Town Center teems with shops, especially on Mondays and Thursdays. It is probably the top shopping destination in Side as tourists are seen flocking here in great numbers. Just as you pass by them, you could hear them haggling for the best price. This is actually the best way to shop around here because the shoppers normally deliberately put a hefty tag on an item so that even if the buyer haggles, he could adjust his or her profit. Sneaky, but this is where the main shopping fun of Side lie.
2. Shopping malls/complexes
Just like any tourist city with exuberant malls, Side has a number of shopping complexes that offer possibly every brand you like. Some of the highlights in malls are the Ottoman Shopping Center, Sural Shopping Center, Mall of Side, Novamall, Selge Park and many more. The irony is that majority of these shopping complexes lie ridiculously closer to each other. You can check the locations of them from this map. Just a shopping day-out in a taxi could suffice for you to explore the hyped and indulging shopping scene of Side.
3. Side Town Center
Located in the heart of Side, the Side Town Center has lined shops with inexhaustible choices of different shopping items. Here too, you could have the best price for every item at an affordable price, thanks to the subtle nature of the shopkeepers and their willingness to let a Lira or two for the sake of comforting tourists like you.
What to buy?
From cosmetics to clothes, you could take any product home as souvenirs and never bother about the quality of the material. All of the shopping centres have items that you are looking for, including the traditional Turkish attires, hand painted bowls, artistic plates, and anything which the heart desires and the eyes marvel.
5 Tips For Shopping in Side
As excursionside, we care about the pleasure of our guests visiting Turkey. So, we prepared a list of tips about shopping in Side for you. Here is our suggestions:
1- Public marketplace of Side is set up on Mondays and Thursdays. You will see a bazaar with many shops and stalls in Side town centre on those days. Shopping from Side marketplace can be a good idea as those shops don't have high expenses like rental etc. So, you can find better deals there.
2- Shopping from the first store you see may not be a good idea. You will meet many shops selling similar stuff in Side. Comparison of prices can be profitable.
3- For grocery shopping, it is a good idea to do shopping from grossmarkets you will find in Side. The prices at these supermarkets are generally lower than the small markets. Some of the names of these grossmarkets are Migros, A101, Şok, CarrefourSA, and BİM.
4- If you don't see any price tags on the stuff in a shop or at a stall, it means that you will get the prices from a sales person. Attempt of bargaining down the prices can be a good idea there. You can lower the prices even to the half price by doing that.
5- You will meet with loads of imitation stuff in Side. The quality of these stuff can be really good. However, buying imitation cosmetics is not recommended. These products are relatively cheap, but low in quality.
We hope these tips help you to have a smooth shopping experience in Side. Your pleasure in your holiday is our primary goal. We wish you have a nice holiday in Side.